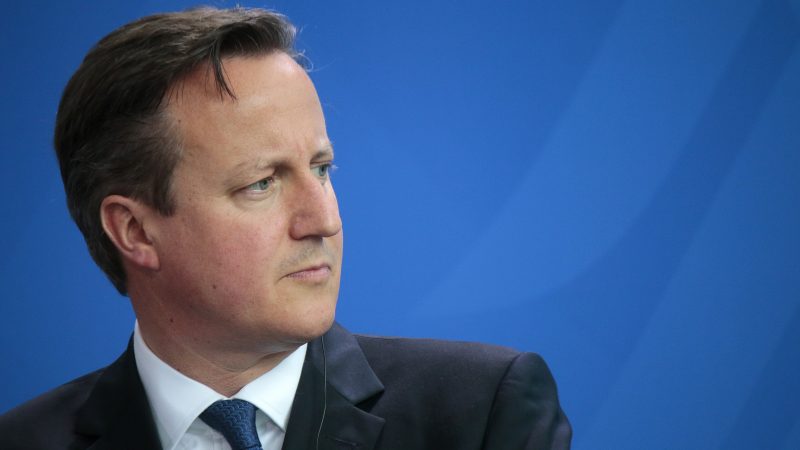 Sign up to LabourList's morning email for everything Labour, every weekday morning.
Austerity Dave: Opportunities and dangers
Good morning. Predictably, the second coming of David Cameron, reincarnated as the messiah of the 'Blue Wall', has prompted a wave of cheers on the centre-right. Also predictable: the anger of those who care most about Brexit, whether cheerleaders or Remainers. Cameron's other face, as the ghost of austerity past, has prompted some attention, but surprisingly not more given the skeletons in his closet.
Everyone will know hospitals, schools, roads, community centres, libraries, courts, care homes, parks or virtually any other public service left over-stretched, crumbling or closed-down on his watch. That makes attacking the decay in our social fabric over 13 Tory years, not just Rishi Sunak's "new" administration, politically easier for Labour. But Cameron's austerity baggage was also once his strongest weapon. Conflating competence with cutbacks, he made austerity the defining political wedge and hammered trust in Labour on the economy that Shadow Chancellor Rachel Reeves is still slowly rebuilding years later.
Almost exactly a year ago, Sunak similarly set the agenda with talk of a "fiscal hole", but the political focus proved short-lived. With Cameron whispering in the ear of a Prime Minister running out of options, it now feels much more plausible Sunak could dust off the austerity playbook. Labour initiatives like the "fiscal lock" it is pledging today are savvy moves, but strategists had better have their key messages ready if cutbacks become fashionable once again.
In other Labour news…
DON'T TRUSS GOVERNMENT: Today Labour plans to force a binding vote on an amendment to the King's Speech debate proposing a 'new fiscal lock' and to strengthen the Office for Budget Responsibility.
LINKEDIN MINDSET: The Department for Work and Pensions should have a "similar mindset" to LinkedIn, "thinking carefully about the individual and the labour market" to find the best possible job rather than "rushing" them through ten-minute appointments. That's according to shadow employment minister Alison McGovern, who'll say as much in a speech at LinkedIn's offices today.
CEASEFIRE PRESSURE: The pro-ceasefire chorus continues ahead of Wednesday's likely vote on an SNP motion, with Labour national executive committee member Mish Rahman today launching his own "Labour for a Ceasefire Now" campaign and petition.
ST HELENS NORTH: With incumbent MP Conor McGinn due to quit, it's reported his Constituency Labour Party's members will vote this weekend on a shortlist of council chief David Baines, councillor Bisi Osundeko and Marie Rimmer MP's assistant Luke Joseph (St Helens Star).
ICYMI – SELECTIONS OPEN: Aldershot, Burton and Cannock Chase are open to applications to be Labour's candidate, until midday November 16th. Apply here.
This is an online version of LabourList's daily newsletter, which hits the inboxes of  tens of thousands of Labour members, MPs, councillors, staff and others interested in reading the most comprehensive, independent briefing in town on Labour news, analysis and debate.
Sign up to LabourList's morning email for everything Labour, every weekday morning.
More from LabourList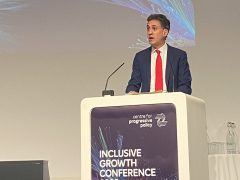 Daily email
With the Tories doubling down on anti-green attacks, Ed Miliband gave Labour's 'green jobs and lower bills' messaging…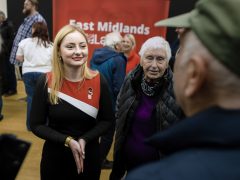 Comment
I was on day four of my honeymoon in Suffolk when I got the call to say Peter…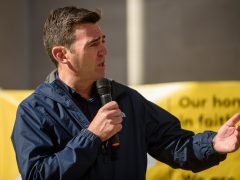 News
Andy Burnham has said "there is an argument for a basic income" and proposed overhauling inheritance tax to…