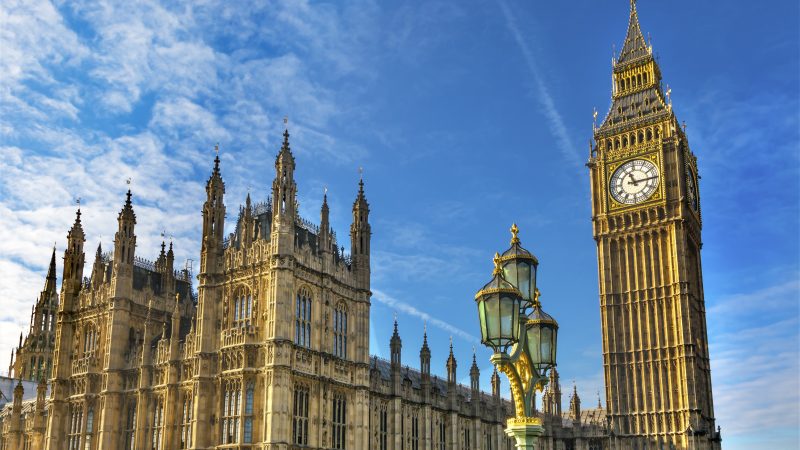 Sign up to LabourList's morning email for everything Labour, every weekday morning.
Good morning. Today is the day of the King's Speech, where the monarch will lay out the government's plans for the coming parliamentary session. It's Charles III's first speech since becoming head of state, and likely the last before the next general election. It's a huge day for pomp fans, with the King speaking from around 11:25am, after a range of ceremonial prancing about in ermine that either makes you proud of the long centuries of tradition in this country or, more quietly, proud to be the citizen of another country that doesn't have a monarchy.
The speech itself is expected to go big on tougher criminal justice measures, with among other things on that front plans to mandate whole life sentences for sexual or sadistic murders, and plans to force prisoners to attend sentencing hearings. Shadow Justice Secretary Shabana Mahmood accused the government of "using the most significant event in the parliamentary calendar to simply repackage ideas they've announced multiple times", arguing that there is "no use posturing on law and order when the criminal justice system is crumbling under the government's feet after 13 years of mismanagement".
Keir Starmer has also issued a broader attack, saying that the Tories offer only "gimmicks, division, and more of the same". He adds: "The Tories can't fix the country because they've already failed. With a legacy of stagnant growth, sky-rocketing mortgages, soaring prices and crumbling schools and hospitals, Rishi Sunak admits the country needs to change."
On LabourList this morning, we have a powerful article from Liverpool Riverside MP Kim Johnson, who argues that the lack of plan to tackle rising poverty in the speech will be a glaring and shameful omission: The Tories are "putting forward legislation to lock up shoplifters rather than making sure food is affordable.After 13 years of systematically driving up inequalities and destroying public services, who could expect any different?" She also says tackling child poverty should be Labour's number one priority in power.
Minimum service levels and equal pay
The government has also proposed extending the Strikes (Minimum Service Levels) Act so that the right to strike will be further restricted. The new regulations are, the Prime Minister claims, aimed at preventing strikes from "de-railing" Christmas. The plans will apparently see 40% of trains running on strike days. The plans have been widely criticised by union leaders, with TUC general secretary Paul Nowak dubbing them "unworkable, undemocratic and almost certainly in breach of international law", adding: "Unions will keep fighting this spiteful legislation. We won't stop until it is repealed." Labour deputy leader Angela Rayner said the government was "getting their excuses in early for Christmas".
In other union news, yesterday was Asda equal pay day, aka the day after which, by average men's versus women's salaries, women are working for free, according to GMB sums. The union's campaign gained significant traction from Labour politicians, including Angela Rayner and Vaughan Gething. My personal favourite contribution came from Wansbeck MP Ian Lavery, who tweeted: "Get a grip @Asda !!". An Asda spokesperson did not specify whether they had a grip or not, but said male and female store staff earned the same, but distribution required a "distinct" skillset so it is fighting the GMB's equal pay claim.
In other Labour news…
AMAZON: GMB has announced a strike ballot at the corporation's major "fulfilment centre" in Birmingham. Also today, the union has more than a thousand workers at Amazon's Coventry plant taking industrial action. GMB organiser Rachel Fagan said: "This is an unprecedented and historic moment with low paid workers taking on one of the world's most powerful corporations."
TEES VALLEY: We're expecting the result in the race to be Labour's candidate in next year's Tees Valley mayoral election later today. Candidates include Luke Henman and Darlington Council Deputy leader Chris McEwan.
CEASEFIRE VOTE: The SNP are reportedly considering forcing a vote in parliament on a ceasefire in Israel and Gaza. This would be hugely difficult for Labour given the number of MPs, including front benchers, who have publicly backed a ceasefire- while Keir Starmer and the Labour leadership very publicly have not (Tribune).
Sign up to LabourList's morning email for everything Labour, every weekday morning.
More from LabourList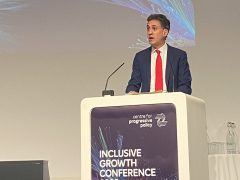 Daily email
With the Tories doubling down on anti-green attacks, Ed Miliband gave Labour's 'green jobs and lower bills' messaging…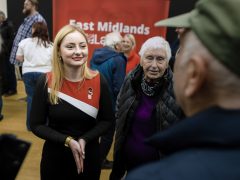 Comment
I was on day four of my honeymoon in Suffolk when I got the call to say Peter…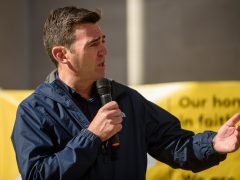 News
Andy Burnham has said "there is an argument for a basic income" and proposed overhauling inheritance tax to…