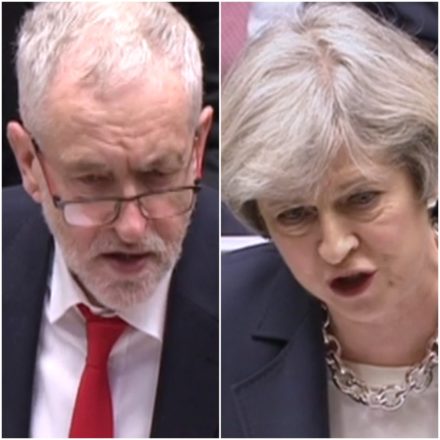 Labour has reached its highest popularity levels of the election campaign so far, according to one pollster, following the launch of the party's manifesto.
Jeremy Corbyn's party climbed two points, to 32 per cent, as the media was flooded with details of Labour's plan for a series of nationalisations and plans to roll back Tory social security cuts.
The upturn came as the government slipped slightly but retained a huge 13 point lead. They are due to launch their manifesto today, 24 hours after Theresa May refused to confirm whether she would keep Philip Hammond in his job as chancellor in the event of an election victory.
The Tories are on 45 per cent, down one point, according to a YouGov survey for The Times.
Labour's rating is its highest measure recorded by the polling company during the campaign so far.
It matches the 32 per cent the opposition posted in an Opinium survey which was published at the weekend.
The results of the YouGov survey, which was carried out on Tuesday and Wednesday are as follows;
Conservative 45 per cent (-1)
Labour 32 per cent (+2)
Lib Dems 8 per cent (-3)
UKIP 6 per cent (+1)