By Waheed Alli
The Equality Bill that Harriet Harman is introducing to the Commons within the next few weeks will be a landmark piece of legislation. This is not because of any new rights it enshrines, or any old injustice that it overturns – though it will do both of those. It will be a landmark because it will finally unify all of the disparate laws that have accumulated over the last fifty years in the ongoing struggle for justice and equality.
We can never claim to have true equality until the protection we offer a gay man against homophobia is the same as the protection we offer a black man against racism; unless our anti-discrimination laws recognise a disabled woman or a gay Asian as being members of more than one minority; or until everyone in our society fulfils their duty to ensure equality for everyone else – from teachers stopping bullying in schools to doctors rejecting ageism and treating the elderly with respect.
In short, Equality is not something that can come from the top-down. It must spread between us all in our day to day lives.
And that is what this bill does. It takes the battle lines away from the big flashpoint issues, and moves them into the everyday. For me, the question is no longer, "Can a gay couple get married and adopt?", but "How does society treat that gay couple and their child?" The debate has moved from the registrar's office and into wider society. It's up to all of us to play our part.
That's why I'm calling on everyone – whether you are a lifetime Equality Campaigner, or simply someone who has an opinion on the law – to join the discussion at EqualityBill.com. The website is a personal initiative, and I have set it up as a way of getting direct access to the views of those that the law will affect. It is way for help me to drive the legislative process.
The House of Lords has gained something of a reputation for being a place where equality legislation goes to die: whether it was the equalisation of the age of consent being stopped by Baroness Young in 1998, or the criminalisation of incitement to homophobic hatred being severely weakened by Lord Waddington in 2008. But I know from working in the House that it can also be a place where legislation goes to thrive.
My colleagues are dedicated and conscientious, and are committed to carefully scrutinising every line of every bill – and when the Equality Bill reaches the Lords later this year, I intend to be a key part of that scrutiny, using your feedback as my guide.
The details of our lives should dictate the details of the law – not the other way around.
That's why I'm urging you to go now to EqualityBill.com; to sign up, lobby your MP, share your experiences, and become a part of the debate.
More from LabourList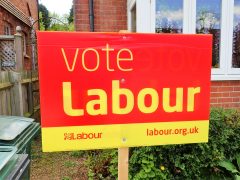 Comment
Rishi Sunak announcing a windfall tax on oil and gas firms this week is a clear vindication for…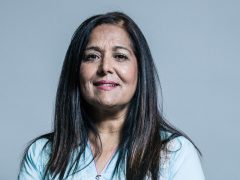 Comment
Boris Johnson's Conservative Party won a mandate to 'level up' the UK at the 2019 general election. The…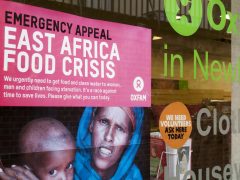 Comment
Someone in East Africa dies of hunger every 48 seconds. This is the result of the imperfect storm…