I am proud of what the government has done and is doing to prevent HIV infection, as well as offering support for those living with HIV/AIDS. We have worked closely with the Terrence Higgins Trust over the last 10 years, and with them focused on health promotion with groups at most risk of HIV in England.
One of the earlier problems encountered was that people were not being diagnosed early enough. We have increased our investment to £2.9 million a year for our targeted HIV health promotion for the gay men and African communities who are most at risk of HIV in England. Data from the Health Protection Agency shows more people are being diagnosed earlier and the uptake of voluntary confidential testing (VCT) for HIV at GUM clinics has increased.
The success of offering and recommending an HIV test to every pregnant woman has resulted in a dramatic fall in the proportion of women giving birth to HIV positive babies. In the UK in 2007 it is estimated that more than 90% of HIV-infected women were diagnosed before delivery, compared to 70% in 1999. And the early introduction of harm-reduction facilities such as needle exchange schemes has resulted in HIV prevalence remaining relatively low among injecting drug users.
We have also accomplished the following:
* We invested £750,000 funding for eight pilot projects in 2008/09 to encourage more HIV testing in a variety of settings.
* We are providing high quality support to people living with HIV: Comprehensive access to free HIV testing and treatment services across England, backed by professional clinical guidelines formulated by the British HIV Association BHIVA); combination anti-retroviral therapies have proved effective for a large majority of those who are clinically eligible.
* We have increased our investment in the local authority AIDS Support Grant which provides social care for people with HIV, by an additional £17.6 million, over the next three years (£67.1m will be invested in total).
These are only some of the targeted investments that have gone into the NHS to make sure we support those who are living with HIV/AIDS and well as ensuring we are doing all we can to prevent the spread of the disease.
Over the last 12 years we have certainly come a long way, but I am also aware there is still work to be done, not least in helping change attitudes towards people living with HIV/AIDS. That is why it's continually important for people to have access to high quality sexual health advice and support, and I genuinely believe this is something the Government is delivering on.
More from LabourList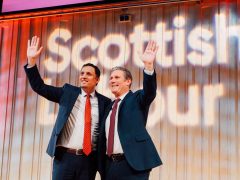 Daily email
Rutherglen: Will Labour win – and would it really signal Scottish revival? Starmer is hitting the campaign trail…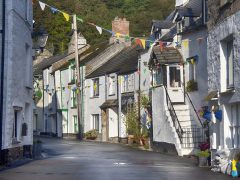 Comment
Labour has promised a 'Take Back Control Bill' in the first King's Speech. Aimed at England, it must…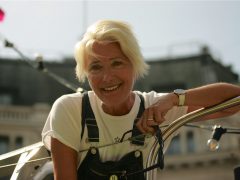 News
Almost 100 climate activists, experts and campaigners from around the world have written to Labour leader Keir Starmer,…