By Alex Smith / @alexsmith1982
A group of activists is today publishing this open letter (below), which calls on David Cameron's Conservatives to reconsider their grouping with the Polish Law and Justice party – and for the invitation to Michal Kaminksy to attend Conservative party conference fringe events later today to be rescinded.
Dear Mr Cameron,
As the Conservative Party gathers in Manchester, just a few weeks after thousands marched for Pride, we want to share our concern that the Conservative conference is lending legitimacy to a group of political parties in Eastern Europe whose views on gay rights are anything but progressive.
We know you say that the Conservative Party's history of opposing gay rights and supporting Section 28 has been left behind. But if your Conservative Party really cares about equality then you must recognise the need not just to condemn the views of the Polish Law and Justice Party but to stop them from being spread in Manchester and throughout Europe.
It is not just that your new Polish allies oppose gay marriage and adoption but that their vile rhetoric – branding homosexuality as a 'pathology', gays as 'perverts', and describing 'the affirmation of homosexuality' as 'the downfall of civilisation' – was used to whip up hate during their election campaign. Your Party's decision to host an LGBT event at conference is a good step in the right direction. But it will seem empty – a two faced gesture – if in the same week you fawn over allies whose homophobia has no place in modern Manchester, in modern Britain, or in Europe.
Mr Cameron we want to believe the Conservative Party has really changed – please help us by rescinding the invite to the Polish Law and Justice Party and urging them either to change their views or quit your new European group.
Yours sincerely,
Patrick Stewart
Stephen Fry
Jo Brand
Eddie Izzard
Tony Robinson
Arabella Weir
Steve Cram
Roberta Taylor
Angela Mason, OBE
Michael Cashman Labour MEP and President of the European Parliament's Intergroup on LGBT Rights
Arlene McCarthy Labour MEP (North West)
Glenis Willmott, EPLP Leader
Allison Curbishley
Amy Lamé
Peter Guiness
Derek Simpson, Joint General Secretary UNITE
Tony Woodley, Joint General Secretary UNITE
Billy Hayes, General Secretary CWU
Wes Streeting, NUS President
Dave Prentis Gen Sec UNISON
More from LabourList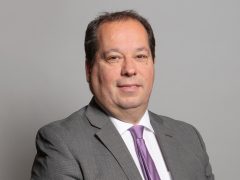 News
Frontbencher Gerald Jones has been selected as the Labour candidate for the new seat of Merthyr Tydfil and…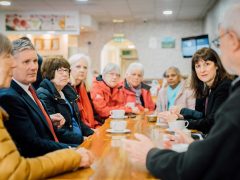 Comment
The Women Against State Pension Inequality (WASPI) campaign has always had a pragmatic and collaborative approach to securing…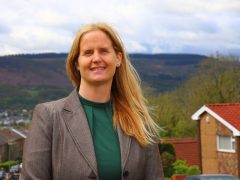 Daily email
Good morning. We can expect the results of the selection contest between Socialist Campaign Group backbencher Beth Winter…