By Rupa Huq
I've attended two Labour events recently which have had me feeling as if I was having an out-of-body experience – as I found myself addressed as part of the ethnic electorate.
On Friday Harriet Harman came to speak to an Ealing Southall CLP fundraising dinner.
She began by declaring that judging from the welcome she got (petals strewn at her feet and Indian dancers banging drums) she knew she was not in the House of Commons.
It's good to see she can differentiate between her workplace of nearly 30 years and a restaurant in Southall.
The largely Indian Sikh crowd lapped it up and cheers also greeted the words of Jack Dromey, who told us that he was a son of Ireland but, had he not been, he would have wished to be Punjabi.
Dromey appealed to the assembled electorate by telling them that the NF had been driven out of Southall in the 70s when he was a shop steward there, adding, "I doubt the bootboy thugs of the BNP will show their face around here". He ended with a plea for the spirit of Southall to permeate into the spirit of Britain.
Virendra Sharma, meanwhile, used his slot to attack the Tories for arrogance in cracking open the champagne at their conference and assuming the election was in the bag. An auction then proceeded for erm…a bottle of champagne from the European Parliament and a House of Commons whiskey bottle signed by Gordon Brown.
"I am tee-total myself," Sharma told us "but I am assured the taste is very good".
The bottles raised an eye-watering £700 and £500 respectively. It almost felt the recession hadn't happened.
No booze in sight on Monday, though, as the Foreign Office was the site of the FCO's Eid celebration, attended by some 200 Muslims; a smattering of bearded blokes and hijab-ed women among them. Instead, juice and canapés did the rounds while an Arabic singer opened proceedings with a devotional song.
David Milliband told us how he, too, was the first generation of his family born in the UK and that we should feel welcome in the Foreign Office because it was there for us. John Denham said that we were all there as a result of decisions taken in that very building. Nobody pointed out that our opulent surroundings of imperial splendour were only there because of colonial rule.
On the whole, I felt the tone was softer than last year when Hazel Blears and Jacqui Smith – who've both had something of an annus horriblis since – sternly warned us to be onside with them in the fight against terrorism. It seemed a bit misplaced in what was meant to be a happy occasion.
This year, Alan Johnson came closest to mentioning the T word when he told us that it would be mistaken to think that it was only the duty of Muslims to oppose Islamic extremism. All three ministers ("it's like the three tenors isn't it?" Johnson had quipped) were at pains to "do humble" and thank those assembled for their contribution to British society.
The two events addressed different constituencies but I felt as if I was almost an onlooker because at times bits of the speeches at both seemed to assume stuff about minority audiences. Anti-BNP messages are always rousing but changing demographics mean that there is more to Southall than just Punjabis; Poles and Somalis are also abundant to name but two, and the latter are progressing through the Labour party and some were present on the night.
Miliband spoke about how tough action was being taken by the FCO on Darfour and Sri Lanka. Quite apart from the fact that Sri Lanka is not a "Muslim issue", most of the Muslim electorate will probably make their decision about the state of the parties based on domestic programmes as they are now a settled community, not newly arrived migrants. Most are now second and even third generation and see themselves as many things, not just a bloc ethnic vote.
See my post for Progress last week, which touched on some of those issues.
More from LabourList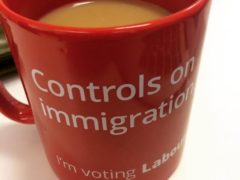 Comment
All the noise coming from Labour around immigration over the last few weeks has revealed an essential truth…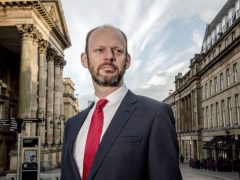 Comment
Jamie Driscoll has said he has received "literally thousands of messages of support" following the decision to exclude…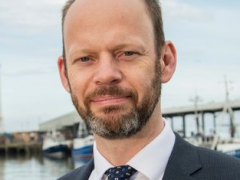 Daily email
Parliament returns from Whitsun recess today and the House of Lords will be discussing the government's illegal migration…