By Shamik Das / @ShamikDas

Will he, won't he? Each day the pendulum swings to and fro on the question of whether or not Tony Blair will become president of the European Council. Yesterday, the odds looked good; today, sadly, it seems marginally less likely, though while still there's hope he must continue to fight.
It should be a no-brainer for Labour party members, Britain as a whole and pro-Europeans everywhere – who else do they imagine will best stand up for Britain, for Labour, and for Europe in the wider world. Jean-Claude Juncker? The Luxembourg Premier, in his 15th year at the helm, may have won five elections in a row but few, if any, outside the Grand Duchy will have heard of him.
Saying you don't believe there should be a president, as the head-in-the-sand Tories are doing, isn't the answer either, now the Czech President has finally relented and agreed to sign the Lisbon Treaty, subject to the Czech Constitutional Court throwing out an appeal. And the reason Vaclav Klaus, a man who believes climate change is "a myth", has come into line? By securing an opt-out from the Charter of Fundamental Rights, which enshrines in law dignity, freedom, equality, solidarity, citizens' rights and justice.
Another day, another Tory ally in Europe showing his true colours.
No, there is only one choice for the Presidency. As Oliver Kamm explained on last night's This Week, no other man could give Europe the profile, direction and clout it needs, to speak as one voice not 27, to have a coherent strategy on climate change for example, to compete economically against the United States and the new super-powers of China and India, to have a unified foreign policy – no one else has it in them to unleash Europe's power to its full, working together to achieve more than we ever could alone.
The most international Prime Minister we've ever had, Blair is respected the world over. He opens doors, chequebooks and, as David Miliband said, stops traffic and turns heads wherever he goes.
If nothing else, a look at his most strident detractors should help convince you of his merits. A bizarre collection of far-left, far-right, Euro-sceptics, troublemakers and anti-war zealots: Diane Abbott, Jeremy Corbyn, George Galloway, Michale Portillo, William Hague, David Cameron, Michal Kaminski, Roberts Zile, Nick Griffin, Guido Fawkes…not a progressive among them.
This is Europe's chance, half-a-centruy after the Treaty of Rome, to finally realise its potential and make the 21st-century a progressive century.
<!–

tweetmeme_source = 'talktweetmeme';
// –>

More from LabourList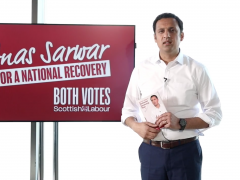 News
Scottish Labour leader Anas Sarwar has warned the 'Progressive Britain' conference today that his party's performance on May…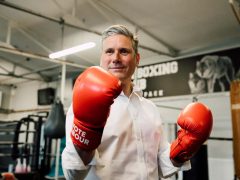 News
Keir Starmer has declared that Labour must "change our party to change Britain" and made the case that…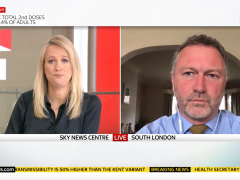 Video
Sophy Ridge on Sunday Shadow Communities and Local Government Secretary Steve Reed backed the easing of Covid restrictions…