Full Name: Willie Bain
Age: 36
From: Springburn, Glasgow North East
PPC for: Glasgow North East
Website: www.williebain.com

Member of the Labour Party since: 1995
CV:
I have never stood in an election before, but I want to stand up for the part of Glasgow that I have lived in all my life to get the best deal for the area. I was the first person in my family to go to university and I chose to study law at Strathclyde University in my home city. After I graduated I decided to stay in education, where I now teach public law. I am also an admissions tutor, which means I get to help people from ordinary backgrounds like mine to get to university too. I studied law to learn how to stop the injustices and unfairness in our society and now I have the opportunity to teach others the same values.
I was inspired to go into politics because:
I remember the devastation caused by the Tory years. I saw the poverty, the mass unemployment, a whole generation and a whole city written off, pensioners living in freezing conditions with no dignity – it made me angry then and it makes me angry now.
My parents are a great source of inspiration. My Dad William taught me the importance of hard work. And although she finds it difficult to leave the house now, my Mum Catherine taught me right from wrong. My Dad was a lift engineer until he got made redundant in the last recession, and was forced to retrain to work in an admin job in Barlinnie Prison. My mum was a payroll clerk, but finds it hard to get out of the house these days.
My main policy interests are:
Cracking down on anti-social behaviour and crime, helping families and pensioners through tough economic times, delivering better local amenities and stopping Glasgow getting ripped off by the SNP government in Edinburgh.
Three things I think should be in the next Labour manifesto:
1 – Tough action on anti-social behaviour to make our communities safer.
2 – More help for pensioners by restoring the link between pensions and earnings.
3 – A commitment to creating 40,000 new green jobs over the next decade.
I think people should vote for me because:
I will work hard for this community that I am proud to call home. As the only local candidate I will fight to get the best deal for our part of Glasgow. I was born in the Stobhill Hospital, I grew up on the Carron Estate in Springburn, I went to the local schools and I've lived here all my life. I know this area and I know its problems. Most of all, I know the people and I am on their side.
AOB:
Willie Bain's Campaign Centre is based at Flemington House, Flemington Street, Springburn, Glasgow, G21 4BX. Tel: 0141 558 7432. Email: [email protected]
More from LabourList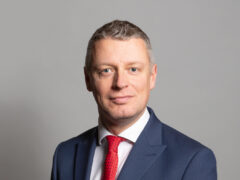 Comment
Labour is the party of housing. A decent, affordable home for all runs in our DNA. We know…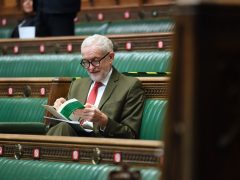 Daily email
The national executive committee yesterday voted to block Jeremy Corbyn from standing as a Labour candidate in the next general…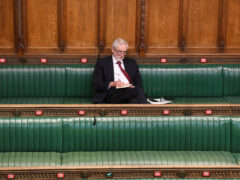 Comment
I sat next to Alan Johnson in the TV studio on election night in 2019 when he delivered…