By Jessica Asato / @Jessica_Asato
The Sunday Times is reporting today that Gordon Brown has decided to change his mind on withdrawing the relief on childcare tax vouchers. Earlier this week on LabourList, I wrote about Progress' campaign to ask Gordon to rethink this change because of our concerns that the move would force parents, particularly mothers, to quit work to cover the childcare gap which it would create. It didn't look like our argument was gaining much traction within Government, though we were told that Downing Street was in 'listening mode' which I guess is code for 'things might change'. But when John McFall MP was put up against Sally Keeble MP on Newsnight on Thursday, the cribsheet defence was the same – the Government wants to take money from rich people and give it to poorer two-year olds, despite our evidence that 74% of the relief already went to basic rate taxpayers. So it was a real surprise to see today's papers suggesting that Downing Street had really been listening after all. In the history of u-turns, it's a pretty quick one and it shows the public, backbenchers and the Prime Minister in their best light.
It was the public who really made this happen of course. The childcare vouchers petition on the Downing Street website still remains the most popular and has reached over 81,000 signatures. Parents were out in force, particularly on MumsNet, where Gordon had his first taste on 16 October of the anger which was growing on this issue. It shows that the internet is perhaps beginning to have a more immediate impact on poor decision-making in government by forming the virtual march on Parliament without the months of preparation which is often needed for real marches to have an impact.
The testimonies of women for whom the relief on the vouchers was a lifeline to employment had a real impact on me. One woman wrote on the Facebook Group:
"our nursery fees are £800 a month for 3.5 days a week with no entitlement to working tax credit. I know it's our choice to have a child but why take away our one tax concession – child care vouchers. Sick of being regarded as a high tax payer when we earn more than £25K…we have no disposible income after bills and don't have the luxury of an expense account like MPs."
It seemed deeply unfair that the Government was planning to withdraw the one thing, which of course it had itself introduced amidst much fanfare in 2005, which gave working parents financial help with childcare. These people were certainly not rich, but felt they had made a conscious effort to get into, and stay in work, pay their mortgage and keep off benefits. Many nurses in the NHS were affected and were asking who benefited if they had to downgrade the number of hours they put in, or leave their patients altogether.
Backbenchers also helped to put pressure on the PM. As well as the senior signatories to Progress' letter – which included Patricia Hewitt, Hilary Armstrong, Beverley Hughes and Estelle Morris – 88 MPs signed an Early Day Motion and many others made their concerns known in private. The Women's Parliamentary Labour Party played a role last week raising the issue with Ed Miliband MP, and apparently with Gordon himself on Tuesday. Perhaps if the policy shift had been raised with the Parliamentary Labour Party before Brown included it in his conference speech, the worries about the impact on parents could have been spotted earlier. But compared to other avoidable public outcries such as on the 10p tax change, the decision to hold the Iraq inquiry in private, and the treatment of Gurkhas, the Government have been more fleet of foot.
So this week ends well for the Prime Minister, though that couldn't have been predicted at the start of the week. The Sun's attempt to play politics with the Jacqui Janes' letter backfired so much so that even its former Political Editor, George Pascoe-Watson, along with David Cameron and Pauline Neville-Jones openly criticised its behaviour.
We have still yet to see exactly what the u-turn in practice means for childcare vouchers and Progress will continue to ensure that working parents aren't unfairly penalised, but Gordon Brown has shown that he can listen and he can lead in a crisis situation this week, and he should be commended for it.





More from LabourList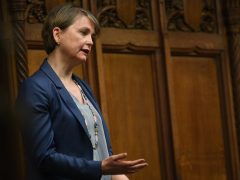 News
Yvette Cooper has declared that the government's announcement of plans to house asylum seekers in military sites as…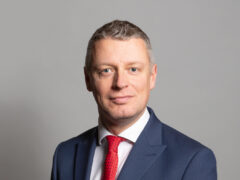 Comment
Labour is the party of housing. A decent, affordable home for all runs in our DNA. We know…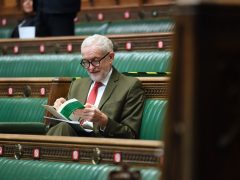 Daily email
The national executive committee yesterday voted to block Jeremy Corbyn from standing as a Labour candidate in the next general…