By Alex Smith / @alexsmith1982
34 Labour PPCs have signed a letter to Gordon Brown, calling for a referendum on electoral reform to be held on the day of the general election.
On the day of the Queen's Speech, the candidates' letter states:
"we do not believe that Labour will benefit at the next general election unless voters see that we are prepared to actually deliver a chance of real change."
The letter was welcomed by Vote for a Change Director, Willie Sullivan who said:
"There is clearly a reform dividend for any party that is ready to deliver real change that will both provide fairness and deal with the mess surrounding MPs expenses. The way to do this is to change the way MPs get their jobs. Politicians need to be serious about changing their politics."
Dear Gordon,
We welcome your conference announcement that the next Labour manifesto would contain a commitment to hold a referendum on electoral reform marks a welcome recognition that the people must be given a say in the way their representatives are elected.
However, while this offer is made in good faith, we do not believe that Labour will benefit at the next general election unless voters see that we are prepared to actually deliver a chance of real change. Given the depth of public cynicism towards politicians then – without demonstrable proof of intent – it will be regarded as just another paper promise.
A referendum on polling day on a system that delivers real voter choice would see hundreds of Liberal Democrats switching to Labour, hundreds more stay-at-home Labour supporters coming out to vote for the government and every Tory opponent on the back foot trying to explain why the failed old system is worth keeping and why Cameron wouldn't give the people a say. So we just need to switch the date and fulfill our 1997 manifesto pledge.
The ideal situation for Labour and for British democracy would be to hold the referendum on the same day as the next election. A government bill could facilitate this and there is also the opportunity to amend the Constitutional Reform and Governance Bill to legislate for a future date for the referendum. Subject to detail, we will be supporting such an amendment.
Yours sincerely,
Kathryn White
Aylesbury
Ian Saunders
Beverley and Holderness
Sharon Carr-Brown
Bournemouth West
John Piasecki
Bracknell
Simon Brugess
Brighton Kemptown
Nancy Platts
Brighton Pavilion
Jude Robinson
Camborne and Redruth
Daniel Zeichner
Cambridge
Julian Ware-Lane
Castle Point
Alex Hilton
Chelsea and Fulham
Damien Welfare
Chipping Barnet
Cath Arakelian
Chingford and Woodford Green
Dave Rowntree
Cities of London & Westminster
Colin Swindell
Derbyshire Dales
Pat Merrick
Eddisbury
Liam Robinson
Fylde
Tim Shand
Guildford
Darren Barrenger
Harwich and North Essex
Robert Smith
Havant
Steve Terry
Hertford & Stortford
Andrew Skudder
Horsham
Stephen Twigg
Liverpool West Derby
Swatantra Nandanwar
Maldon
John Tizard
Mid Bedfordshire
Andrew Pakes
Milton Keynes North
Michael Castle
Norfolk South
Stephen Morgan
Orpington
Jack Scott
Sheffield Hallam
Jon Tandy
Shrewsbury and Atcham
James Normington
Sleaford and North Hykeham
Matthew May
South Northamptonshire
Kevin Bonavia
Southend East
Tom Flynn
Southend West
James Alexander
York Outer
Derek Wyatt, the MP for Sittingbourne and Sheppey also signed the letter.
Signatories to this letter were gathered with the assistance of Progress and the Labour Campaign for Electoral Reform.
Hat-tip to Liberal Conspiracy and Progress.
More from LabourList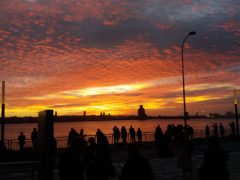 Labour conference 2023
Whether it's your first or your fiftieth (if it is, get in touch), conference can be a daunting…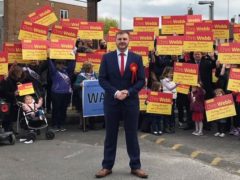 Daily email
Potential Blackpool South by-election Good morning. Tory MP Scott Benton could, if reporting in yesterday's Mirroris to be…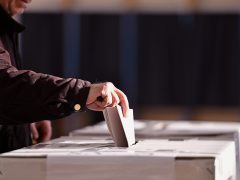 Comment
This year's Labour conference is designed to be an upbeat and inspiring affair: the final battery charge for…