By Alex Smith / @alexsmith1982
UPDATE: Will Straw at Left Foot Forward has given the PBR marks out of ten for how they lived up to his Progressive Red Lines.
Conservatives will say today's PBR neglects the scale of our economic and debt crises. The opposite is right: it addresses them in a fair, sober and sustainable way. Those who have caused the recession will, in the main, be responsible for helping out those who have suffered at its sharpest end. As the Chancellor said: the biggest burden will fall on those with the broadest shoulders.
But will the revenue raising measures be enough?
The facts of the recession are clear to see. Britain remains one of the few developed nations still suffering, and the economy has faried worse than was previously forecast, with a 4.75% contraction in 2009. Net borrowing this year will be £178 billion, not £175 billion as projected in the Budget – but that new figure was not as bad as expected.
To deal with the crisis, today's statement was not punitive: new 50% levies on bankers' bonuses over £25,000 will be paid by the institutions, not the individual employees. Those who avoid or evade paying due levies through tax havens will be tackled. Bonus taxes will raise half a billion pounds to pay for support for those who would otherwise be left behind by the recession: the young and the elderly, through schemes such as the extension of the jobs or training guarantees for those under 25, and the 2.5% raise in the basic state pension.
There were some disappointing elements. National Insurance will rise by another 0.5%, for those earning above £20,000. That's hardly a progressive levy. The Tobin tax was rejected and VAT will indeed rise back to 17.5% in January – a regressive tax that hits the poor harder than the wealthy.
Moreover, forecasting 3.5% growth in 2011-2012 is optimistic and much of the economy's restructuring will depend on that growth. If those growth forecasts are not met – and economic recovery remains unpredictable – there will be deeper pain ahead.
But as the Chancellor pointed out, George Osborne's own priorities do not focus yet on that most urgent need for growth. The Shadow Chancellor came out and repeated David Cameron's party lines which were touted around the media this morning: that debt is still the major issue. But as Duncan Weldon has argued on LabourList, Britain's real crisis has not been one of debt, but one of investment.
So investments will now be made in the jobs of the future: high speed and electric railways to rebuild the national infrastructure and training for the young unemployed. Funds will be directed from the successful car scrappage scheme to a home boiler scrappage scheme. Investment in schools, hospitals and policing will continue.
Many of the hardest decisions on public spending reductions will still be deferred until after the election. That's not just for political purposes; it's also sound economics. Some are saying delaying tough decisions now is postpoining prudence. But to slash spending entirely now would likely cause the economy to dip into a W shaped recession. It would be irresponsible to begin cutting the deficit before recovery could take hold.
So while today's PBR was a slow, sobering and not altogether satisfying affair, its priorities were, on the whole, in the right place. The favourite Brownian line of Labour investment vs Tory cuts has effectively – and perhaps not wisely – continued, but in a different guise.
Adam Boulton said on Sky News this would "almost certainly" be Darling's last PBR. It was always going to be a delicate balancing act. Whether it will tip the balance favourably for the economy – or for Labour – remains to be seen.
More from LabourList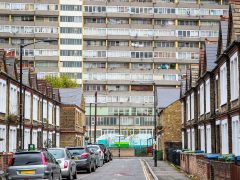 Comment
Whilst there has been much talk about the 'cost-of-living crisis' one of its key components, rent, has yet…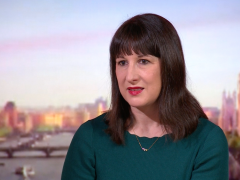 News
Rachel Reeves has warned that "people are worried sick about how they'll pay their bills and do their…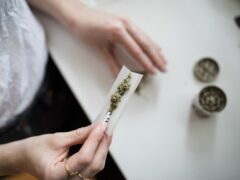 Comment
Drug death figures for 2021 released by the Office for National Statistics last week make for grim reading.…