By Rupa Huq
In a week when the Swiss voted to ban the construction of minarets on the mosques in a regrettable move that will be disastrous for community relations, the contrast with what's been going on here in the tolerant UK could not have been greater.
This week Gordon Brown opened the doors of his official residence to women in hijabs, long-bearded chaps and even the likes of me for an Eid reception. The PM listed areas on which Britain had benefited from Muslim influence including financial services, culture and lobbying over increased third world debt; the stress being on shared values.
It was the first time I'd got up close enough to witness that glimpse of the real witty, warming GB you hear about. He told us to have a look round while we were there. So I had a nosey at the Cabinet Room trooping down the staircase with yellow walls where pensive Prime Ministers are pictured with eyes that follow you around. As someone who's posted here on the Asian vote before it was an interesting experience to say the least.
Things had been thought through. All were fed and watered with halal canapes. MPs addressing us included Sadiq Khan, the first Muslim to ever attend Cabinet, Mohammad Sarwar and Shahid Malik. To counterbalance these three tenors was a troupe of Syrian singers who'd come by way of Birmingham and who specialise in devotional song. Khan called the assembled throng "the cream of this country's Muslim community". Not sure about that but there was a cross-section present, including celebs Dragon's Den James Caan mixing in with the more visibly pious.
I'm sure it's not lost on the Labour leadership that the Muslim vote too is potentially a significant deliverer of many seats. Brown's successful Eid reception should help show this segment of the electorate that as far as this facet of their identity goes, the Muslim contribution to the UK is valued by our current government.
Cameron, meanwhile, made a complete idiot of himself with his misinformed comments on Muslim schools. It is expected that funding opportunities for fighting violent extremism would be choked off too by a future Conservative government – a grave error and blatantly false economy if they make power, heaven forbid. Given the fighting performance of Brown this week at PMQs, widely acknowledged, and the mountain the Tories must climb electorally, they'd be mistaken for taking anything for granted. Their current 37%ish wouldn't even give them a majority.
It may not quite have been on the scale of the mystery glamorous couple who inveigled their way into Obama's White House for a state dinner held for the Indian PM, but the event did provide a novel excuse for me to leave the work meeting I was in a tad early – "I've been asked to see Gordon Brown". These type of reaching out to communities events are all good: many there will remember the experience for the rest of their lives.
As he circled the room after, I told Brown I'd been asked to find out what biscuits he kept there. "Chocolate digestive", he replied quick as a flash. Solid, dependable, wholesome; like the leader himself. But then I would say that, wouldn't I?





More from LabourList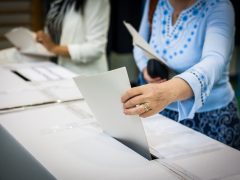 Comment
Labour Party conference looks set to debate and adopt a commitment to introducing proportional representation (PR). This is…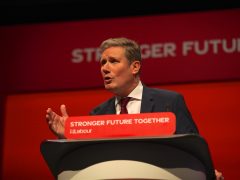 Comment
As Labour leaders always do, Keir Starmer faces two audiences at Labour's conference in Liverpool: the one that's…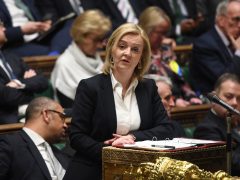 Daily email
The 'mini-Budget' was an unfiltered and shocking act of class war. Kwasi Kwarteng went out yesterday to bat…