By Paul Burgin
Have you ever come across a feud/spat/argument in the newspapers between two columnists and felt it was a bit silly? Well, sometimes I wonder if that's the attitude some readers have when reading tweets and blog posts.
It's an easy state to fall into. I remember a while back one right wing blogger (someone who won't easily spring to mind I hasten to point out), seemed to have a thing against me, and used his posts to attack me. It could get rather unpleasant. I was tempted to respond in a sharp manner and was certainly tempted to publicly ask what I had done to deserve it. It was only the feeling that it would be wrong to get into a spat with such a person and the advice of a close friend that it wasn't worth it and that he clearly wanted a reaction that stopped me.
We have recently seen a spat between Labour's Twitter Tsar Kerry McCarthy and Conservative Uber Blogger Iain Dale, which now seems to have got out of hand (see here and here).
I have a high regard for them both and don't see them as a pair of infants squabbling over a rattle. Kerry's work in bringing forward Labour's profile into the Twitter world is fantastic and she has done much to help bring forward what is good about Westminster. Iain Dale is an opponent I respect and admire. Whilst some in the Labour Party clearly dislike him, many of us have found him to be not only an honourable opponent, but a helpful one. He is more than generous in giving Labour activists room to manoeuvre whilst keeping his tribal integrity.
So I am a little saddened to see this spat take place, not least because it his getting personal. Disputes are never pleasant, as some of us who have been caught up in online political wars can tell you, but what bothers me is that if, in this case, Tories start targeting Labour MPs at the next election on the basis of personal likes and dislikes, then who is to stop Labour and Liberal Democrat activists doing the same?
There are MPs on all sides of the house who political opponents would love to see trounced because they find that said MP to be objectionable. I myself would try not to feel sadistic at seeing a few glum faces on some Tory MPs the next time Labour wins an election whilst making significant gains. But this is wrong. All of us across the political divide must always remember that we have the electorate watching us, voters who see us as all the same. To indulge in such spats might be exciting for us, but they turn voters away in droves – and that leaves a dangerous vacuum
I hope Iain and Kerry can sort out their differences, especially given that there have been one or two occasions when Iain has been unfairly and viciously attacked by one or two people within the Labour Party (once by a former Editor of this site who will hopefully never have any mainstream political influence again). Likewise, Kerry McCarthy is simply trying to do her job in helping Labour get that fourth term. That does not mean that she always gets it right, but she has always tried to widen Labour's influence online and has aimed to do so with dignity and diligence.It would be a shame if this was not recognised and we continued to indulge in unseemly spats that turned the voters away.





More from LabourList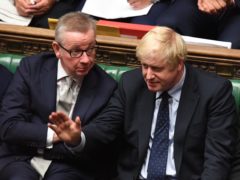 News
Angela Rayner has declared that taxpayers' money is not a "personal cashpoint" for ministers after emails revealed that…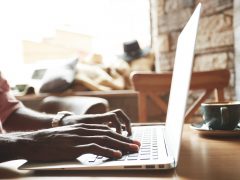 Comment
UK employees have long been subject to a notorious 'long-hours culture'. In 2019, UK workers were already working…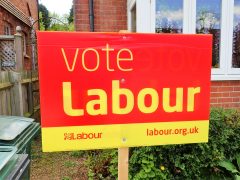 News
Shadow minister Jess Phillips has said Labour staff "don't want to be used as some sort of tool…