By Alex Smith / @alexsmith1982
UPDATE: Co-signatories now up to 205.
This afternoon, LabourList is responding to the attempt to re-open the divisive leadership issue by publishing a statement, which has already been signed by ten active Labour Party members. To add your name to the letter, please send an email to: [email protected].
"We are dismayed that Labour's positive start to the New Year has been overshadowed after only two days by veteran Labour MPs who should know better. As candidates and activists, we know that nothing turns the public off more than introverted infighting in the corridors of Westminster and we hope that this distraction fizzles out as quickly as it started. Whether Labour wins or loses the next election will rest on whether we have the right answers for the challenges of the next decade and the right approach to politics.
This new approach has to recognise that there can be no return to the old style of politics after the next election. The public, rightly, have lost the last vestiges of faith in the political class after the expenses scandal, and the only way we can win it back is if the Labour Party tries to do things differently from the usual political cribsheet. We must not resort to negative attacks on the basis of class war. What matters is not the school someone went to, but whether they can understand the hopes and needs of all our people and are able to govern in the greater interests of our nation. It means that Labour must be willing to accept not everything it has done in government has been perfect, but that it's ready to learn from its mistakes. And it means that we must go to polls on the boldest, most progressive platform we can muster. This is not a time for triangulation or cheap dividing lines. It's a time for clarity of vision and ambition.
As the grassroots of the Labour Party we don't doubt that the next four months will be difficult, but part of being a progressive is to maintain hope that nothing is insurmountable. We believe that an authentically Labour manifesto combined with our significant achievements in government and our passion for organising could bring about a historic fourth term. We call on Labour's leadership in parliament, in government and in Downing Street to focus on bringing about a better future for the people of Britain."

Tom Flynn, PPC for Southend West
Alex Smith, Editor, LabourList
Will Straw, Editor, Left Foot Forward
Jessica Asato, Acting Director, Progress
Kevin Bonavia, PPC for Rochford & Southend East
Joani Reid, Dulwich & West Norwood CLP, Council candidate for East Dulwich Ward
David Carrington, Southend West CLP
Pamela Nash, Airdrie & Shotts CLP
Kevin McKeever, PPC for Harborough
Luke Bozier, Westminster North CLP
Paul Burgin (Press Officer North East Herts CLP)
Ellie Gellard
Martin Jevon, PPC for Taunton Deane
Tim Nicholls, Secretary, Rayleigh and Wickford CLP
Richard Lane
Neil Foster, Membership Secretary, Wansbeck CLP
Dr Shibley Rahman, Primrose Hill CLP
Gabe Trodd
Cllr Anthony E. Mckeown, Secretary, High Peak CLP
Jack Scott, PPC for Sheffield Hallam
Mark MacKay
Lee Skevington, Labour PPC for Yeovil
Yousuf Hamid, Chair of the Strathclyde Labour Club
Owain Gardner
Ust Oldfield, Council Candidate for Exeter
Matt Strong, Manchester Withington CLP (and former National Secretary, Labour Students 2008-2009)
Ralph Baldwin, Activist and Council Candidate for Barking and Dagenham
Stuart Whittingham, Birkenhead CLP & Council Candidate, Upton Ward, Wirral MBC
Wes Streeting, Labour Students National Committee
Jack Hart, Youth Officer Enfield Southgate CLP
Mike Katz, Vice-chair, Jewish Labour Movement and Chair, Hampstead & Kilburn CLP
Councillor Colin Hall, New Parks Ward, Leicester City Council
Jenny Rathbone, PPC for Cardiff Central
Sonny Leong, Chair, Chinese for Labour
Elizabeth Curtis
Adam White, Stalybridge and Hyde CLP and LRC National Committee
Vincenzo Rampulla
Toby Flux, Editor, Labour Matters
Andrew Lomas, PPC for Wycombe
Jonathon Hawkes, North East Hampshire CLP
Jamie Smyth
Kezia Dugdale, Edinburgh East CLP
Councillor Jacqui Rayment, Chair Hampshire Police Authority, Deputy Leader Southampton Labour Group
Bevois Ward, Southampton City Council
Karen Bruce
Ian Ross, PPC for Worthing West
Bert Jones, Council Candidate, Goodmayes ward, Ilford North CLP
Andrew Hewitt, Treasurer, Camberwell & Peckham CLP
Alan Williams, Milton Keynes North CLP
Peter Keir Lamb, Election Agent for Crawley Labour Party
Ian Robathan, Walsall South CLP
Alan Williams
Lars Davidsson, Activist in Leigh on Sea
Connaire Demain, Blackley and Broughton CLP
Jonanthan Taylor – Activist
Renu Marley
Warren Morgan, Councillor, Brighton & Hove City Council
Rob Brown, Rayleigh and Wickford CLP
Preth Rao
Greg Sandford, Executive Committee member, Southampton Labour Party
Susan Nash, Walthamstow CLP
Warren Morgan, Brighton Kemptown CLP
Matthew Zarb-Cousin, Rochford and Southend East CLP, Council Candidate for Thorpe Ward
Lisa Johnson, Hemsworth CLP
Johanna Baxter, Secretary, Camberwell and Peckham CLP and National Officer for Prospect (writing in a personal capacity)
Tracey Cheetham
Dave Postles
Alon Orbach, National Policy Forum rep for London constituencies, Finchley and Golders Green CLP
Steve Cockburn, Greenwich and Woolwich CLP
Robert Wilkinson, Council candidate, Morley South ward
Justin Meadows, Chair, Oxfordshire Young Labour, Banbury CLP
Peter Jukes
Brian Moylan, Secretary, Vale of Clwyd CLP
Emma Burnell, Vice Chair of SERA
Grahame Morris, PPC for Easington
David McClarty, Labour Party member
David Hold
Tracey Cheetham, Barnsley Central CLP
David Brede, Northampton South CLP, Co-operative Party Member
John Noon, Southampton Itchen CLP
Cllr Richard Stevens, PPC for Oxford West & Abingdon
Stephanie Gee
Claire Spencer, Birmingham Hall Green CLP
Lucy Openshaw, Islington North CLP
Karl Lewis, Plymouth Devonport CLP
Chris Williamson, Leader of the Labour Group, Derby City Council
James Mills, Hammersmith CLP
Mike Ion, Wrekin CLP
John MacKay, PPC Caithness, Sutherland & Easter Ross
Cllr Richard Greening, Labour Member for Highbury West ward, Islington North CLP
M. Ireland, Chichester CLP
Jonathan Slater, PPC for Aldershot
Josh Eades, Youth Officer, Derby North CLP
Cllr Martin Rawson, Derby City Council
Cllr Sarah Bogle, Southampton City Council
Amanjit Singh Jhund, PPC for Windsor
Peter Boyle
James Valentine, National Policy Forum rep for the East of England, Bedford CLP
Gus Baker. Chair, Bristol Labour Students
Barbara Cannon, PPC for Penrith and The Border
Sam Tarry, National Chair of Young Labour
Bruce Wylie, Campaign Coordinator, Penrith & The Border CLP
Baris Yerli, Ilford North CLP
James Doran, Darlington CLP
Ben Symak, Chair, De Montfort University Labour Club
Sue Marsh, West Worthing CLP
Joe Roberts, Secretary, Halton CLP
Sam Goodby, NE Beds CLP and LJMU Student Labour Party
Naz Sarkar, PPC for Reading West
Gareth Abbit, Beckenham CLP
Mark Rusling, Council Candidate, Waltham Forest
Lesley Walton, Ward Organiser, Swansea West CLP
Drew Smith, Secretary, Glasgow North CLP
Brian Duggan, Young Fabian Executive Member
Tim Shand, PPC for Guildford
Paul Pegg, GC Member, Derby North CLP, Executive Member Derby North LGC
Alex Baker, Spelthorne CLP
Robin Griffin, Wantage CLP
Chris Priest, Secretary, Richmond Park CLP
Alex Cunningham, PPC for Stockton North
John Park, MSP, Shadow Minister for Economy and Skills, Mid Scotland and Fife
Max Freedman, PPC for Kingston & Surbiton
Bryony Victoria King, Leeds West CLP
Kate Beach, Chichester CLP
Adam Harrison, Progress
Tom Ebbutt, Chair, Hackney South and Shoreditch CLP
Laurence Durnan, Blackburn Labour Party
Anna Boaden
Daniel King, Council Candidate for Longlevens Ward, Gloucester City Council
Nathan Selby
Peter Swindon. Glasgow Central CLP
Kieran Cunningham, Sefton Central CLP and Oxford University Labour Club
Dom Gray, Hemel Hempstead
Philippa Latimer, PPC for St Ives
Suzanne Richards, Manchester Central CLP
Mick Swales, Shipley CLP
Vijay Singh Riyait, Leicester West CLP
Andy Dowland, South West Regional Rep, UNISON Labour Link and Yeovil CLP
Matt Woods
Stuart Bruce, Elmet and Rothwell CLP
Andreas Paterson, Norwich South CLP
Ian Carnegie, Farnley & Wortley BLP, Leeds
Chris Bain, Vice Chair North Warwickshire CLP
Joe Anderson, Redcar CLP
David Rose, Stockton South CLP
Rossanna Trudgian, Chair Colchester CLP and East Region Youth Rep on the NPF
John Hannen
Judith Hayeem, Ruislip Northwood & Pinner CLP
Sir Bill Taylor, Blackburn Labour Party
Vivienne Graham, Blackburn Labour Party
Dr Mike Winter, Chair, Leeds West CLP
Rod Truan, Labour Party Candidate Toddbrook Ward, Harlow District Council
Alan Chewings, Nottingham
Ian Saunders, PPC for Beverley & Holderness
Steve Nunn
Jamie Hanley, PPC for Pudsey
Bob Tidmarsh West Bromwich East Constituency
David Taylor, Co-operative Party Youth NEC
Derek Cash, South Swindon Labour Party
Renee Ahlstedt
Stan Rosenthal, Mid Sussex CLP
Ben Murray, Youth Officer, Waveney CLP and Regional Organiser, Compass Youth
Claire M Carter
Professor Reverend Dr David Ben Rees of Allerton, Liverpool Wavertree CLP
John Preece, Norton Canes Branch Labour Party
Rachel Stalker, Copeland CLP (writing in a personal capacity)
Alex Ross, Council Candidate for Shipley
Wendy Mitchell, Hackney North and Stoke Newington CLP
Ron Finch, Crawley CLP
Terry Kendellen, Labour International
Brian Tomlinson, PPC for Twickenham
Paul Sceeny, Enfield
John Haworth, Blackburn Labour Party
Thomas Lydon, Stroud CLP
Michael Poultney, Blackburn Labour Party
Steve Lydon, Stroud CLP
Julie Lydon, Stroud CLP
Edna Mullen, Vice Chair, Stoke-on-Trent South CLP
Timothy Mullen, Secretary, Stoke-on-Trent South CLP
Tom Williams, Warrington South CLP
Cllr Kate Hollern, leader of Blackburn with Darwen Labour Group
John Purchase, Blackburn Labour Party
Eileen Entwistle, Blackburn Labour Party
Grace Fletcher-Hackwood, Gorton CLP
Mark Ferguson, Hackney North CLP
Andrew Pope, Trade Union Liaison Officer (TULO) Southampton and Romsey CLP
Ron Gordon, Brighton Pavilion CLP
Rob Carr, Newcastle East CLP
Ian Gilbert, Labour Group Chair, Southend Borough Council
Cllr B.E.Mansbridge, Merthyr Tydfil County Borough Council
Martin Phillips, National Policy Forum and Guildford CLP
Maggie Cosin, Dover and Deal CLP NCC NPF
David Allen, London
Michael Allan, Paisley & Renfrewshire North CLP/Glasgow University Labour Club
Adam Fox, Secretary, Colchester CLP
Gari MacColl, Ross, Skye and Lochaber CLP
Helen Johnson, Manchester Gorton CLP
John Cowan, PPC South East Cambridgeshire
Janet Beverley Cowan, Hornsey/Wood Green CLP
Joseph O'Sullivan, Chichester CLP
Cllr Julian Bell, Ealing Central & Acton CLP
Funda Pepperell, PPC for Basingstoke
Daniel Smith, Copeland CLP
More from LabourList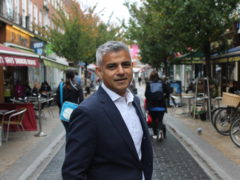 News
Labour incumbent Sadiq Khan has been re-elected in the London mayoral contest that turned out to be significantly…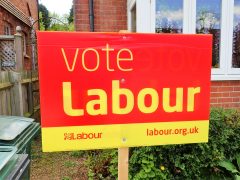 News
The Conservatives have made gains in the North of England in the May 6th elections but suffered defeats…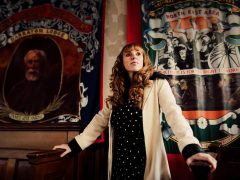 News
Deputy leader Angela Rayner has been sacked as Labour Party chair and national campaign coordinator in a bold move by…