Last night I spoke at a fundraiser in support of Jim Fitzpatrick MP, who is fighting the new Poplar and Limehouse seat against George Galloway. Beating George Galloway is a cause in itself, but there is a bigger lesson from East London. From George Lansbury and Clement Attlee onwards – both of whom cut their teeth in Poplar before going on to national fame – the constituency shows that the causes of social justice, mutual responsibility and internationalism are the way to change lives for the better.
Today's causes are not hard to list. Wherever there is inequality, injustice, instability or unsustainability, progressive politics is needed. In our own country the history even of the last 12 years shows our collective power to change lives – at home and abroad. But anyone looking around the country or the world knows that there is a lot left to do. Some things we have not yet comprehensively addressed: transport, social housing, social care. Others are just very difficult: from social mobility at home to terrorism abroad.
But there is a greater cause at stake now. That cause is the very idea of politics and public service; the idea that democratic engagement is worth the effort. In Britain this has added weight (and danger) because of the row about MPs' expenses.
But it is a wider phenomenon. Across the world the wave of democratic advance after the end of the Cold War has slowed down. In advanced industrialised countries there is declining confidence in the political class. I don't buy the argument that this just reflects the 'end of ideology', or the end of idealism. Anyone who thinks about political commitment to international development or the fight against climate change can see that there is a lot to play for. I think the cause is a disconnect between the way people see the problems and opportunities in their lives and the way politics works.
In Britain, the case of democratic discontent feels especially harsh. Not just because of expenses. There has been half a political revolution in Britain (ok, maybe a quarter). Scotland has its Parliament, Wales its Assembly, London a Mayor. But the cause of democratic reform has not gone far enough. Our political structures – over centralised and therefore overburdened, unitary rather than pluralist – need an overhaul.
The great causes of progressive politics have always been, first, to offer all people protection from risks beyond their control, and second, to offer all people power and control over their own lives to a standard assumed by those in positions of privilege. Today, those causes define our political mission, from the economic crisis from which no one can opt out to education which is the greatest source of empowerment of all.
But unless we attend to the need to defend politics – and reform it – then we will lack the tools to make change. It's actually the last resort of reactionaries to say "all politicians are the same" and "politics doesn't matter". We aren't, and it does, because we believe different things about our country and our world.
David Miliband is Secretary of State for Foreign and Commonwealth Affairs.





More from LabourList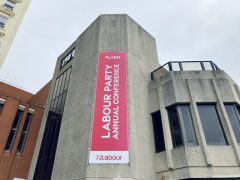 News
Delegates at the Labour Party annual conference in Brighton have passed a batch of policy motions today on…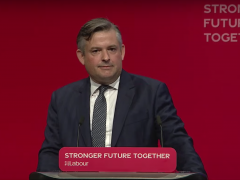 Comment
Below is the full text of the speech delivered by Shadow Health Secretary Jonathan Ashworth's speech to the…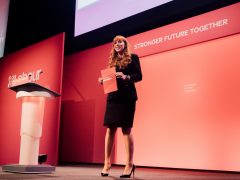 Daily email
The last Corbynite shadow cabinet member has quit – in the middle of Labour conference. Andy McDonald took the…