By Alex Smith / @alexsmith1982
A new coalition of charities, trades unions and aid agencies have called on political parties to unite behind a financial transactions tax – the so-called Robin Hood Tax – that could raise up to £250 billion every year. The group estimates that such a levy could be used to avoid cuts to vital public services and for a range of good causes including:
* Meeting the Government's target to halve child poverty (£4bn).
* Ending the benefit trap that makes it too expensive for people to leave welfare and return to work (£2.7bn).
* Protecting schools and hospitals at home and abroad under threat of cuts.
* Meeting the Millennium Development Goals to cut child deaths by two-thirds, maternal mortality by two-thirds and tackle malaria and HIV/AIDS.
* Providing resources to enable a deal to be done on tackling climate change.
The campaign is backed by fifty organisations including Oxfam, the TUC, Barnardo's, ActionAid and the Salvation Army and launches today with a film made by Richard Curtis and starring Bill Nighy:
Yesterday, the campaign beamed an image with the words "Be part of the world's greatest bank job" onto the Bank of England in London.
The campaign's website went live at midnight on Tuesday night.
Barbara Stocking, chief executive of Oxfam, said:
"A tiny tax on banks would make a massive difference to the millions of ordinary people around the globe forced into extreme poverty by the economic crisis."
Gordon Brown, Angela Merkel and Nicolas Sarkozy have all spoken out in recent months in support of a transaction tax. Last September, Gary Kent wrote on LabourList that unions and think tanks should start a campaign for the Tobin tax – looks like he got his wish!





More from LabourList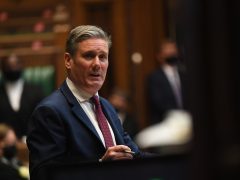 News
The Labour Party is preparing to make several significant policy interventions on the economy to combat the rapidly…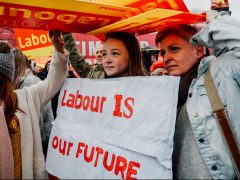 Comment
This summer marks the rebirth of a national Labour students organisation. Its predecessor, marred by factionalism and disagreement,…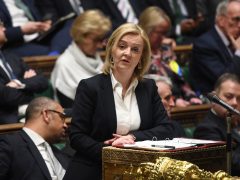 News
Angela Rayner has accused Liz Truss of "aiding and abetting" Boris Johnson's attempts to "dodge scrutiny" after the…