Since 1945, Labour has been the principle electoral vehicle for Britain's progressive aspirations, but it has reached a watershed. Its three election victories from 1997 were historically unprecedented, and yet it is now in serious difficulties.
Its electoral successes were tempered by compromises and limitations as it adapted itself to the prevailing neo-liberal orthodoxies. It deepened and extended privatisation and marketisation in the NHS and across the public sector. It made a Faustian pact with a financial oligarchy that accrued a dangerous amount of power and become a law unto itself. The bank bail out was necessary but it socialised the risk and the debt and left profit and control in the hands of the banking oligarchy. Did the government nationalise the banks or did the bankers privatise the government? The ambiguity goes to the heart of power in Britain, and highlights the timidity of New Labour in taking on powerful interests.
Whatever its current state, Labour is central to the progressive future and it needs to begin a process of democratic renewal both within its own organisation and by involving a broad range of progressive social and political movements in rebuilding a centre left coalition.
There are tens of thousands of members of the Labour Party, Green Party, Liberal Democrats, Plaid Cymru, and the SNP, along with progressive people in no party, who are prepared to discuss this kind of coalition politics. Social Democrats, Social Liberals and Greens have some fundamental political aims in common.
"After the Crash" is intended to help begin this conversation. The leading political contributors to this ebook represent different traditions, yet they share the common aim of equality. Caroline Lucas, leader of the Green Party writes: "the sustainability agenda and the equalities agenda are one and the same". Steve Webb, Liberal Democrat Shadow Secretary for Work and Pensions believes that: "if society is unequal, the individual is not free". Jon Cruddas argues against sectarian politics: "It is wrong to think of socialism as a tradition that stands in opposition to liberalism."
Whatever the result of the next general election, we need to create a common ground for a progressive coalition of ideas and action. Without this coalition the political agenda will remain unchallenged and there will be no deep rooted hinterland of support to sustain a future progressive government. It will be quickly blown off course by events. It will buckle beneath the sustained attack of the right wing media or it will be sabotaged by a conspiracy in the money markets.
In the decade ahead we will need a progressive left government that is much more resilient than New Labour in identifying its enemies and standing up to them. Real change will require a strong democracy that has widespread active support. This can only happen if we build alliances and rediscover our capacity for collective change.
Labour has lost the ability to engage in this kind of politics. It no longer has a covenant with the people and it does not yet know how to remake it. The challenge ahead is not just the election but the task of rebuilding the left around a renewed Labour Party.
After the Crash: Re-inventing the Left in Britain is edited by Jonathan Rutherford and Richard S. Grayson and features contributions from Jon Cruddas, Caroline Lucas, Steve Webb, Neal Lawson, Stuart Hall, Doreen Massey, Richard S. Grayson, Jonathan Rutherford, Alan Finlayson, Jonathon Porritt, Leanne Wood, Richard Thomson and Stuart White.
More from LabourList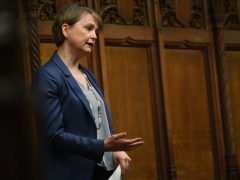 News
Yvette Cooper has become Shadow Home Secretary, Wes Streeting is the new Shadow Health Secretary and Jonathan Reynolds…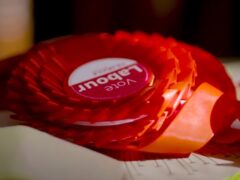 Comment
Membership of the Labour Party matters. At its best, it brings activists identity, community, fulfilment and friendship. But…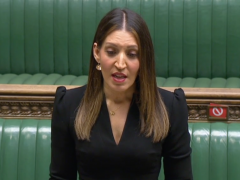 News
The spread of the Omicron variant in the UK is a "reminder that no one is safe until…