In the wake of the financial crisis, and as we face what is likely to be the toughest public spending round for councils in recent memory, we believe that there has never been a time in which co-operative values and principles have been more important.
These offer a way to protect and improve frontline services as councils and the public sector face reductions in funding as a result of the recession.
The Tory plan for no-frills public services taken from budget airlines like EasyJet is unfair. What that means is minimal services offered to most people with better services available only to those wealthy enough to pay more for upgrades.
That kind of two-tier, pay-twice Tory model is unacceptable to progressive Labour councillors. For us, the future direction of local government should be based on the co-operative values of fairness, accountability and responsibility that will enable the creation of a more sustainable local economy and a new settlement between people and their public services.
We want to protect frontline services. Where appropriate, we shall do this by giving citizens and communities real power to take responsibility for running services themselves, freeing up resources to guarantee services for the most vulnerable. This will not only save money, but also help build stronger communities, local leadership and services that are more responsive to local needs.
Labour councils will draw on co-operative values to give power to all of us – as residents, service users, carers and staff. We will use whichever models are most appropriate to different services and different communities, including co-operatives, mutuals, or services with greater involvement from service users and the community.
Such services must embody public-sector values, and we will ensure that where public money is spent, organisations are run in the interests of the whole community rather than the narrow sectional interests of one stakeholder group against another, and with the highest levels of financial probity under accountable public scrutiny.
Co-operative values will also shape the way that we seek to rebuild our local economies, ensuring that they serve our collective needs as people, putting long term social benefit ahead of short term private gain.
Mutually owned businesses and social enterprises have an important part to play in the national and local economies. They not only generate wealth and employment – but their profits are retained in the community to the benefit of other local businesses or, often, used directly for the benefit of the community. We will assist their development to ensure that they are strong and sustainable.
The choice facing the electorate is stark. It's between protecting frontline services and providing a secure future for communities with Labour, or savage cuts to frontline services and communities left to suffer the consequences under the Tories and Liberal Democrats. Current times are difficult, but we can meet that challenge by using co-operative values to reshape public services for the better.
Signed by Labour Groups on 115 councils in England and Wales:
Allerdale Borough, Amber Valley Borough, Ashfield District, Barking and Dagenham London Borough, Barnet London Borough, Bath & North East Somerset, Bedford, Bexley, Birmingham City, Bolsover District, Bolton, Bournemouth Borough, Bradford Metropolitan District, Brent, Brentwood Borough, Bridgend County Borough, Brighton & Hove City, Bristol City, Bromsgrove, Calderdale Metropolitan Borough, Cambridge City, Canterbury City, Cheshire East, Cheshire West and Chester, Colchester Borough, Croydon, Dacorum Borough, Dartford Borough, Derby City, Devon County, Dudley Metropolitan Borough, Durham County, East Lindsey, East Staffordshire Borough, Exeter City, Flintshire County, Greenwich, Harlow District, Hartlepool Borough, Havant Borough, Hinckley & Bosworth Borough, Isle of Anglesey County, Kensington and Chelsea Royal Borough, Kent County, Kettering Borough, Kirklees Metropolitan, Knowsley Metropolitan Borough, Lambeth London Borough, Lancashire County, Leeds City, Leicester City, Lewisham London Borough, Liverpool City, Luton Borough, Middlesbrough, Milton Keynes, Monmouthshire County, Newcastle upon Tyne City, Newcastle-under-Lyme Borough, Newham London Borough, North East Derbyshire District, North East Lincolnshire, North Tyneside, North Warwickshire Borough, Nottingham City, Nuneaton & Bedworth Borough, Oldham Metropolitan Borough, Oxford City, Oxfordshire County, Pembrokeshire County, Pendle Borough, Plymouth City, Redbridge London Borough, Redcar & Cleveland Borough, Redditch Borough, Rochdale Metropolitan Borough, Rushcliffe Borough, Rushmoor Borough, Salford City, Selby District, Sevenoaks District, Sheffield City, Somerset County, South Gloucestershire, South Kesteven District, South Ribble Borough, South Tyneside Metropolitan Borough, Southampton City, Southwark, St Helens Metropolitan Borough, Stevenage Borough, Suffolk County, Sunderland City, Surrey Heath Borough, Swansea City and County, Swindon Borough, Taunton Deane, Telford and Wrekin, Tendring District, Thurrock, Torfaen County Borough, Wakefield, Walsall Metropolitan Borough, Wandsworth London Borough, Warrington Borough, Warwick District, Westminster City, Weymouth & Portland Borough, Wigan Metropolitan Borough, Wolverhampton City, Worcestershire County and Wyre.
More from LabourList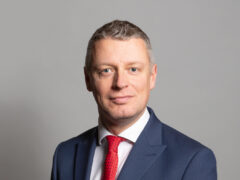 Comment
Labour is the party of housing. A decent, affordable home for all runs in our DNA. We know…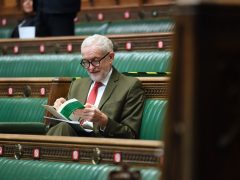 Daily email
The national executive committee yesterday voted to block Jeremy Corbyn from standing as a Labour candidate in the next general…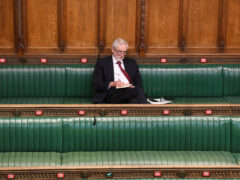 Comment
I sat next to Alan Johnson in the TV studio on election night in 2019 when he delivered…