By Sunder Katwala / @NextLeft
So we at last have the details of the proposed Conservative plan to send a signal by "recognising marriage" in the tax system. The means of doing so are to allow one partner, if a basic rate taxpayer, to use part (£750) of their spouse's personal allowance, as long as that is not already being utilised. So it depends on the main earner earning under £44,000, and the second earner still having a chunk of their personal allowance (£6,475, or £9,490+ for over 65s) left.
I suspect the direction of criticism of this policy may be about to change. Previously, David Cameron has said he wanted to "send a signal" that he valued marriage. That is controversial – for example, in preferring married couples to cohabiting couples – but it is obviously the point of the policy to do that. For the Conservatives, the gains of "valuing marriage" are clearly thought to outweigh the costs of liberal criticism of this.
That debate will continue. But it may be superseded, or at least joined, by another one.
The policy doesn't send a simple "pro-marriage signal" any more.
The core distinction is no longer between the married and the not married.
Instead, the policy now signals that some marriages are valued while others are not.
The result: Married couples who both work full-time are non-gainers from the policy, alongside long-term cohabiting couples with kids.
If the Conservatives think those marriages are equally valued, they do not wish to use the tax system to say that, and will use the tax system to say something else. So, one could quite legitimately conclude that they don't equally value those marriages.
As the policy is designed to "send a signal", it does not take much decoding to realise how that signal could be read:
the Conservatives value marriages where one partner stays at home, and will change the tax system to benefit those married couples, but not married couples both in full-time work or the unmarried.
Now, gainers here would include working woman earning under £44,000 with husbands staying at home to look after the kids.
And much is being made of another "signal" sent by the inclusion of civil partnerships. So it will also be happy day – worth £3 a week – for civil partnership couples where one partner earns nothing, or under £5,750 too, (but not for those who both work and earn £6,500+).
But my sense is that many might think the signal here is rather more "back to basics" and "back to the kitchen sink" because of the specific model of which married family units the Tory policy would exclusively benefit.
—
Another problem is identified by the Financial Times leader writer Christopher Cook, a highly incisive centre-right voice who has previously worked as an adviser to the Conservative Party. He has tweeted:
"Politically, the £150 might be a mistake. It's small enough to sound like a joke and big enough to be expensive. Neither fish nor fowl."
This seems to me a good point. The risk here is that the £550 million cost of the policy could be seen to call into question whether the Conservatives remain committed to deficit reduction as a top priority, while the £150 gain to married couples seems quite small.
Indeed, it has already been the subject of some mockery. Labour supporting blogger Anthony Painter has tweeted:
"Long time coming but it's now time for me to find a girl, settle down. There's £3 a week to be made."
As Anthony believes in fair shares, he will be well aware that only £1.50 of that would be his.
This is an abridged version of a post at Next Left.
More from LabourList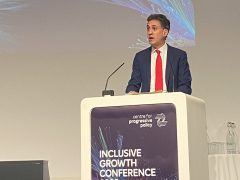 Daily email
With the Tories doubling down on anti-green attacks, Ed Miliband gave Labour's 'green jobs and lower bills' messaging…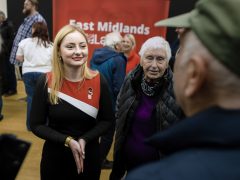 Comment
I was on day four of my honeymoon in Suffolk when I got the call to say Peter…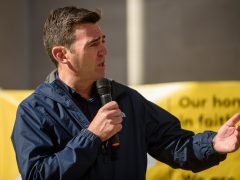 News
Andy Burnham has said "there is an argument for a basic income" and proposed overhauling inheritance tax to…