By Alex Smith / @alexsmith1982
UPDATE: John McDonnell says:
"A lot of people have asked me to stand, and I've said yes – so we can have a balanced ballot paper. The Labour hierarchy have agreed a process which fixes the process from the beginning. After the last election – we all said that we didn't want a coronation again…but such a time-limited period for nominations skews the whole process, it basically fixes it, it prevents others like me from coming forward. We want an open democratic process, but this just alienates people from the beginning.
"I thought what would happen would be that there'd be a period of 8 weeks where candidates would tour the country, then they would nominate and then go to the ballot. The Labour hierarchy has completely curtailed that process, meaning the favoured sons will be nominated, and the Tories and Liberals will be able to accuse us of a coronation, rather than an election…People in the PLP and in the NEC have raised concerns about [the NEC] steamrollering this through. Why do we shoot ourselves in the foot this way, yet again?"
But McDonnell admitted:
"It's difficult to tell if I've got the nominations.Â
John McDonnell is seeking the nominations within the PLP to stand for the Labour leadership.
McDonnell was not included as an option in last week's LabourList leadership poll, but nonetheless received 6.7% of the vote in write-ins.
Speaking to the BBC this afternoon, Sunder Katwala said it would be good for the contest if McDonnell would stand – and suggested MPs should consider sharing their nominations around in order to ensure a wider and healthy debate within the party.
More from LabourList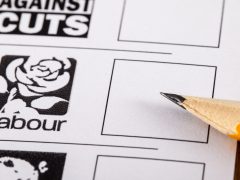 News
Voters who would consider opting for Labour at an election marginally say they prefer centrist to left-wing policies…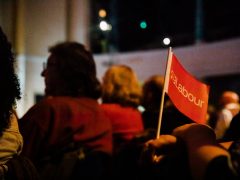 News
Delegates at Labour's annual conference have passed the first batch of policy motions this afternoon, following a compositing…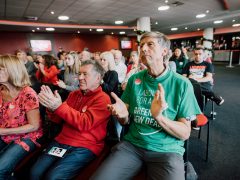 News
Delegates at the Labour Party's annual conference have backed a policy motion calling on the party to back…