The Paul Richards column
The old convention that new Members of Parliament could not speak in the Chamber until they had made their 'maiden' speech has been scrapped. Just as well, because with 232 new MPs, it will take many months before they've all broken their duck. Under the new guidance, all MPs, once sworn in, can start the business of representing their constituents in the Chamber. The old convention on the content of maiden speeches remains. According to Erskine May, a maiden speech should be uncontroversial, heard without interruption, and include a tribute to the previous MP, regardless of their party.
New Labour MPs have started to make their maiden speeches. Chris Williamson, MP for Derby North, was first out of the traps, with a speech that edged towards the controversy that convention frowns upon, when he compared the Coalition to the National Government in the 1930s. Yasmin Qureshi, MP for Bolton South East, talked about her new constituency. Jonathan Reynolds, the MP for Stalybridge and Hyde, became the first Labour MP in this parliament to mention Friedrich Engels in his speech, and set himself a big ambition: "I believe that what this great House needs is great parliamentarians. In my time in parliament, it will be my humble aspiration to attempt to be one." John Woodcock spoke up for the Barrow shipyards, and pressed Liam Fox to guarantee the contracts to build new submarines which Labour had signed.
It must be a terrifying, yet thrilling, experience to make a speech in the House of Commons. To make your first much be one of those moments in life you remember forever, like the birth of your first child. As a special adviser, you get to sit in the officials' box adjacent to the Speaker's Chair. It's at the same level as the rows of MPs – as close as you can get, without the trouble of being elected. What you perceive, which is missed by the television cameras, is the noise of the place: the barracking, the insults, the stage-whispers and ostentatious conversations that take place whilst an MP is making a speech. It's like an actor performing in front of an audience dedicated to making him, by whatever means, forget his lines.
In the coming months, we will hear many maiden speeches from new Labour MPs. Who knows what oratorical stars will shine? I wish all of our new comrades in parliament every success, and I hope that as well as the platitudes about previous members, and glowing references to their constituencies, there will be time for some politics. Labour's role now is to speak up for all the people this Conservative government, and its Useful Idiot partners, are about to clobber.
A couple of weeks ago I quoted Aneurin Bevan's advice to new MPs on entering parliament. This week, it is worth remembering his words from In Place of Fear on the Labour MP making his Maiden Speech:
"In one sense the House of Commons is the most unrepresentative of representative assemblies. It is an elaborate conspiracy to prevent the real clash of opinion which exists outside from finding an appropriate echo within its walls. It is a social shock absorber placed between privilege and the pressure of popular discontent. The new Member's first experience of this is when he learns that passionate feelings must never find expression in forthright speech. His first speech teaches him that. Having come straight from contact with his constituents, he is full of their grievances and his own resentment, and naturally, he does his best to shock his listeners into some realisation of it. He delivers himself therefore with great force and, he hopes, and fears, with considerable provocativeness. When his opponent arises to reply he expects to hear an equally strong and uncompromising answer. His opponent does nothing of the sort. In strict conformity with parliamentary tradition, he congratulates him on his maiden speech and expresses the urbane hope that the House will have frequent opportunities of hearing him in the future. The Members present endorse this quite insincere sentiment with murmurs of approval. With that, his opponent pays no more attention to him but goes on to deliver the speech he had intended to make. After remaining in his seat a little longer, the new Member crawls out of the House with feelings of deep relief at having got it over, mingled with a paralysing sense of frustration. The stone he thought he had thrown turned out to be a sponge."
In the coming months, we will need a few more stone-throwers, and fewer wet sponges.
More from LabourList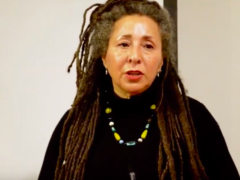 News
Jackie Walker's disciplinary hearing begins today. Over two days, a panel of three members from Labour's national constitutional…
Daily email
Has the House of Commons has finally come to the end of its tether and taken control of…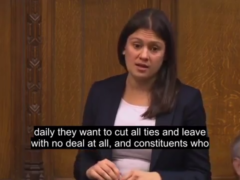 Video
Speaking in the Brexit debate on Monday, Lisa Nandy told the Commons that she had seen a "hardening"…