By David Miliband MP
I first joined the Labour Party 27 years ago – the year we experienced one of our worst ever electoral defeats.
Back then it is probably true to say that the leadership was ashamed of some of our party members. In the 1990s the party leadership built structures to control the party. But in 2010 the party membership did not let down the party leadership. In fact their efforts were heroic and saved us from a 1983 style wipeout in terms of seats. It was more the case that the party leadership failed to support the party membership – and I am so proud of what the party achieved in many constituencies against all the odds, including the Ashcroft millions.
I have spent a long time discussing and thinking about how Labour can renew. The simple fact is we have to rediscover our radical organising tradition in order to build a movement for the future. A movement for change. The era of top down command and control is dead. The public won't stand for it. Nor should Labour Party members. We live in an age of participation. People don't want to passively receive messages from on high but instead, shape their own lives, take control over their local communities, have their say on how political parties are run. If parties don't respond they will eventually wither and then die.
So I want the Labour Party to pioneer a new approach to politics. We have to rebuild the Labour movement and our radical organising tradition. More open, more democratic again. And in the last few days I have put forward a number of ideas to help make this happen:
First, I want to help train 1,000 Labour Party members in community organising techniques during this leadership campaign – and more if I'm elected Leader. Building on the best and strongest traditions in our party, my team is working with the Centre for Civil Society and Citizens UK to provide training to volunteers and party supporters. This is an investment in Labour's organisation and its future leaders. I believe this is critical to our future success – in fact I have already undertaken the training myself.
Second, we should create the new position of an elected Party Chair, focused on building the organising and campaigning strengths of the Labour Party. Tony Blair invented the role but appointed who it would be. This isn't right. In the era of new politics if we are to have a Chair they have to be elected and focused on party campaigning strength.
Third, I want to lead a nationwide drive to engage three million trade union levy payers, either via stronger links with their local Labour Parties or by encouraging them to become full members. The three million levy payers are a huge resource for the party but have not been engaged properly in the past.
Fourth, I would give a seat in the shadow cabinet for Labour's Leader in local government. Local government has always been a real strength in the party and we have a great opportunity to trial new ideas for the next Labour government in local government today. Therefore, it needs proper representation and I propose that Labour's leader in local government should sit in the shadow cabinet.
Fifth, I want to strengthen the relationship between the leader and the Parliamentary Labour Party. The new leader must take the PLP seriously and the backbench PLP Committee due to be abolished following the move from Government – should be kept in place and meet the Leader weekly.
If we can get this right the prize is great. I believe that through the above measures – organising in local communities, strengthening democracy, engaging trade union levy payers – we can double the membership of the party by the end of this Parliament.
To be honest, this kind of reform is the tougher thing to do. It would be easier to simply launch a campaign, and tell members what to do. But that's not the sort of party I want to lead. So it's not the campaign I will run. To bring out the best in my leadership we need to bring out the best in leadership at every level. This campaign is not electing a new leader. We all have to be leaders now. We were elected on May 1st 1997 but we stopped renewing the party on May 2nd. We have a huge prize in front of us – a re-energised Labour movement. I believe it is key to Labour winning again and I hope you will join me.
This is the first in LabourList's series of pitches from the Labour leadership candidates.
More from LabourList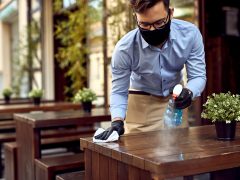 News
Analysis published by the Labour Party has found that millions of people across the country are working without…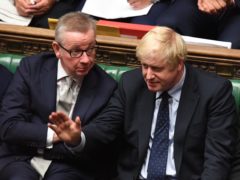 News
Angela Rayner has declared that taxpayers' money is not a "personal cashpoint" for ministers after emails revealed that…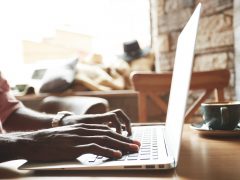 Comment
UK employees have long been subject to a notorious 'long-hours culture'. In 2019, UK workers were already working…