By Alex Smith / @alexsmith1982
23:20 The Verdict: Well, that was ungratifying and a little undignified. Didn't work for me – it was short, scrappy and incoherent. In the comments below, Ian Robathan disagrees. He says:
"got to say Alex, been a good debate so far, DM better than I thought, Ed Balls is struggling, Burnham and EM – solid"
Bill's comment, here, is enlightening.
And from my tweets:
So rushed, so gratuitous. Iraq, immigration, and other things that make good TV, not good debate.
Not going to believe any tweets that say that debate or their candidate was good tonight. V ungratifying, I thought.
Perhaps we can agree, though, that this news, about the Saville Inquiry, is infintely more significant. Night.
23:05 Trending on Twitter tonight? Vuvuzela, Christiano Ronaldo, Dunga and Andy Burnham. More strength to the Labour Twitterati's arm. Speaking of the Twitterati, the debate online has taken a turn for the super-partisan, for the spinroom. For David Miliband, the themes are: ready, Prime Minsiterial, looks like a leader. For Ed Miliband, it's about cooperation, and the future. Balls, Burnham and Abbott fans are fewer, with further between.
23:00 Ed and David Miliband are engaging in some (seemingly) pre-prepared lines and themes. Ed wants to talk about where Labour is going in the future, rather than merely concentrating on the past. David has his reposte ready: "We can't spend our time trying to dream a better yesterday; we have to try to dream a better tomorrow." It's excrutiating.
22:50 Good, important question from the audience on fiscal prudence, and how the candidates would deal with the view that Labour are a "spend, spend, spend" party. Diane Abbott says "we should look at a wealth tax." David Miliband says the Tories are playing "a game" of saying that government caused the economic crisis. They're "not cutting waste", he says, "they're wasting people's lives."
22:50 David Miliband is quiet so far. His time will come, and he's experienced enough to seize it when it does. This is starting to get feisty now, after a slow start. Burnham is stoking the difficult topic of immigration. Balls says "there's no doubt that housing was an issue", when it comes to the BNP. But, he says, "I support immigration from Eastern Europe", as long as it's properly managed.
22:45 It's odd that the first five minutes should focus specifically on Gordon Brown rather than on the specific reasons for defeat. Ed Miliband and Andy Burnham have moved the conversation back to their stumps. The audience member says "they all seem to be giving credible answers", but none are answering the questions. Ed Balls says he didn't stand against Gordon Brown because "I supported him".
22:40 Jeremy Paxman has started the night with a football analogy. Andy Burnham was looking at the camera during his opening pitch, which was an effective technique for Nick Clegg in the PM debates. Ed Miliband addressed the audience directly, which didn't come across as well. David Miliband also looked at the small gathered audience. Ed Balls is talking directly to the camera. Sharp hair cut, too. Each of the candidates seems less comfortable in this intimate setting – perhaps they've become too accostomed to the bigger stage.
I'll be live blogging the Newsnight hustings tonight. It's the first chance the country at large has had to see all five candidates on the same stage since nominations closed last week. That might suit David Miliband, who as former foreign secretary will have instant name recognition. In a focus group a month or so back for Newsnight, David Miliband won amongst the general public easily. On the other hand, tonight's format could suit Diane Abbott's or Andy Burnham's outside populism.
Richard Darlington, over on the Staggers blog, has written about how tonight's hustings could change the contest. Richard, who'll be writing for LabourList tomorrow, thinks there's a potential Gillian Duffy moment on the cards:
"All politicians respect Jeremy Paxman and all the candidates have already done one to one interviews with him on the show. But tonight's Newsnight is going to include a studio audience not of committed party members who will cheer for their chosen candidate but an audience of swing and former Labour voters. If one of them passionately challenges a candidate, we could get the equivalent of the Gillian Duffy/Sharon Storer/Joe the Plumber moment of this contest."
More from LabourList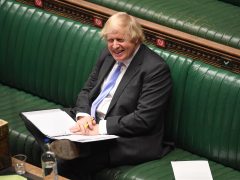 News
A new poll has indicated that the Tory lead over the Labour Party has widened from six points…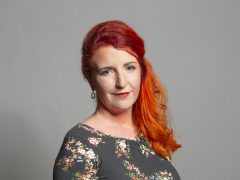 Comment
John Hume was a political giant. Somehow, he endlessly gathered the strength and the bravery to make peace…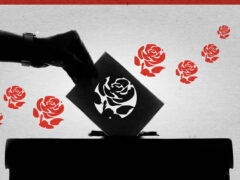 News
There are currently several positions up for grabs on Labour's national executive committee (NEC), and Constituency Labour Parties…