By Alex Smith / @alexsmith1982
Tonight, all the candidates are appearing at the South East region hustings at Greenwich Theatre, after a day of fielding questions about Peter Mandelson's book, and continued attacks on the coalition's cuts, to schools and hospitals, and more campaigning. Those in the shadow cabinet will attend with Harriet Harman tomorrow morning.
ED MILIBAND began a busy day on Radio 4's Today programme at 7.30 this morning, having had an early night last night after watching the World Cup Final with volunteers on his campaign in a London pub last night. He apparently gave a speech to the gathered supporters at half time:
Miliband told the Today Programme:
"I would make it a central aim of my leadership to narrow that gap [between rich and poor]…I start from a simple proposition, which is that if you work, you shouldn't be in poverty…because actually I think people think that work isn't valued in this country".
Later, Miliband travelled to Retford to meet John Mann for a campaigning event in the East Midlands. He visited community campaigners who saved a school from closure, and also made visits in Bassetlaw, Masfield and Worksop.
As we reported earlier, DIANE ABBOTT has had a busy day launching her new video-based website.
Populating the new site were interesting new announcements from Diane's campaign. The first criticised Michael Gove's cuts to Labour's Building Schools for the Future programme:
"I am completely shocked by Gove's decision to axe funding to rebuild hundreds of schools. His announcement was arrogant, shambolic and deeply upsetting for the schools that were told their new buildings and facilities would go ahead, only to have them snatched away a day later. Fortunately, schools in my constituency, Hackney, will still see work go ahead for the time being. This is because Labour had the sense to target the most deprived areas first."
The second post welcomed the new inquiry into torture allegations:
"We have to know whether any ministers were complicit. Any involvement in torture, whether British personnel physically tortured anyone or not, would be quite contrary to Labour values."
DAVID MILIBAND today reflected on a series of house meetings, including one at LabourList contributor Rupa Huq's house last week, with new video and AudoBoo releases:
In the AudioBoo, David refers to a conference call he held with party members over the weekend.
Miliband was later interviewed by Mehdi Hasan. The full interview will be in next week's edition of the New Statesman, but Mehdi has already written up some of Miliband's thoughts on the controversial Peter Mandelson book, due for release this Friday.
ANDY BURNHAM said today that the coalition's pro-market plans on NHS reform made him "want to weep". Burnham said 10 years of "painstaking work" to raise standards in the NHS had been "thrown in the air…it is a huge gamble with an NHS that is working well for patients."
Burnham is becoming an effective and passionate shadow minister. This morning, he tweeted:
"Getting more & more alarmed by ConDem policy on food. Tory links to food industry need examination. Any info would be very helpful."
Earlier today, Burnham was endorsed on LabourList by Conor McGinn.
ED BALLS has had a long but tough last week campaigning against the BSF cuts, and that continued unabashed today, both inside and outside the House of Commons chamber. Having sent a letter to Michael Gove over the weekend, Balls said, in the House:
"For parents, children and teachers in Ilkley and Bingley, the initial shock of learning that their new school building has been cancelled will have turned to outrage at the seemingly arbitrary and chaotic way in which the Secretary of State has made and announced his decisions. The right hon. Gentleman must now know that there is widespread anger in all parts of the House. Following weekend reports that he was advised by his officials not to publish a list of schools at all, I wrote to him yesterday to request answers in advance of today's oral questions. I have received a reply that does not answer any of my questions: it merely attaches a new list—list No. 5—containing 20 additional cancelled schools compared with a week ago. I shall ask the right hon. Gentleman for a straight answer to a specific question. Did he at any point receive written or oral advice from departmental officials or Partnerships for Schools urging him not to publish a list of schools until after he had consulted local authorities, to make sure that his criteria were sound and his facts were right?"
Michael Gove answered:
"The right hon. Gentleman says that there was anger across the House. There was—at the way in which the BSF project had been run by the right hon. Gentleman. There was justifiable anger at the way in which a project that was originally supposed to cost £45 billion ended up costing £55 billion…"
It was of course an ambush. Balls' reposte was:
"The right hon. Gentleman cannot give a straight answer to a straight question. The people of Bingley and Ilkley will not be satisfied by that answer, and nor are we. Interestingly, his letter today says very clearly that his fifth list has been validated by local authorities—presumably a clear admission that the information should have been validated before the list was published in the first place, including by Bradford authority, in which the schools of Bingley and Ilkley are situated."
Balls has again challenged Michael Gove tonight to "stop ducking and diving" around the issue. One to watch.
More from LabourList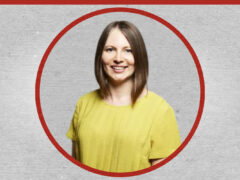 Comment
The organisational sub-committee and disputes sub-committee of Labour's national executive committee met today. I also attended the LGA…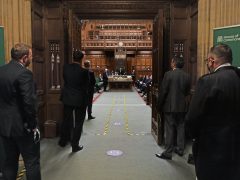 News
The Labour Party is set to force parliamentary votes to protect workers' rights in the wake of the…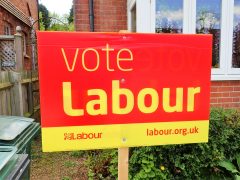 News
UNISON representative Wendy Nichols has been elected today as the new chair of Labour's organisation sub-committee known as…