By Sally Gimson
The "big society" idea is going to fail. It might be possible to build up the voluntary sector to take over some services in good times, but it surely won't work in bad times when hundreds of thousands of people are going to be made unemployed and then asked to run their local library or volunteer to be special constables.
For some Tories, I think, an exciting part of this idea is that the cuts will mean that more women will have to leave the workforce. Their talents will instead be channelled into volunteering and, as the economy grows, more "real" red-blooded jobs will be created for men in the private sector.
You only have to hear David Cameron talk movingly about his own mother who was a magistrate and arranged the flowers in his local church to realize the kind of "big society" he is harking back to. A time when everyone knew their place, children were looked after by mothers in hats and floral dresses who ran the community, tended to the poor and kept the home fires burning.
David Willetts and others have argued that poor men need well-paid work to become marriageable and much of that work has been taken by women. There are the same proportion of the population in work as in the 50s, but mothers employment has tripled. It is the men who have lost out.
Willetts reckons that if men were to have better paid jobs, they would be more attractive, women would marry them and there would be fewer single mothers.
There might also be fewer single mothers if they were forced to stay in unsatisfactory relationships for economic reasons. And if they spent all their time running (for nothing) the local crèche, school and sure start centre, they would not have the money to leave. Perhaps that is what "more for less" might mean in practice.
The same argument also goes that if fewer middle class women worked there would be greater equality because double income professional families are so well off they pull further ahead financially than they should. If only the man worked (and the woman arranged the flowers) the gap between lower and higher income families would be less.
All this seems far away from empowered local communities which should have been original idea. The problem is that in their rush to get to the big society in the era of austerity, the government is looking at a top-down solution.
Empowered local communities are those where there is real accountability for what happens; where people feel that they participate in the doing rather than are done to. It requires energy, skill, aspiration and capacity which has to be nurtured. It means real local democracy and devolved power (and money). It is not simply a return to charitable volunteerism enforced by mass unemployment.
Pity the seventy puzzled civil servants apparently working at the cabinet office trying to solve the "big society" question and how to implement it. It will be interesting to see what the man in Whitehall comes up with, but the big society as a top down solution will never work.
More from LabourList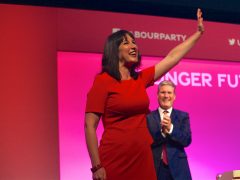 Comment
The Conservative leadership contest has shown the Tories' traditionally reckless and dishonest approach to the public finances. It…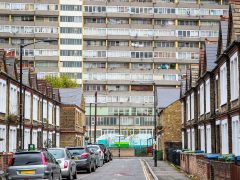 Comment
Whilst there has been much talk about the 'cost-of-living crisis' one of its key components, rent, has yet…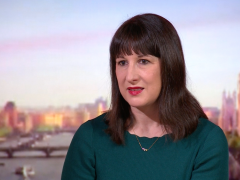 News
Rachel Reeves has warned that "people are worried sick about how they'll pay their bills and do their…