By Mark Ferguson / @markfergusonuk
Update: Ed Balls has responded to news of the CWU nomination, saying:
"I'm honoured to have received the CWU's nomination following this week's hustings and the recommendation they will make to their members in the one member one vote ballot in September."
"I want to strengthen Labour's link with the trade unions – not just nationally, but on the ground in every constituency and union branch. That is the best way for Labour to stay in touch with millions of working people who depend on Labour to stand up for them."
Another big nomination in the leadership race today – and this one has gone to Ed Balls. The CWU are the first union to back Ed, with General Secretary Billy Hayes saying:
"Ed Balls has a sense of purpose and vision that can rebuild the Labour Party."
"He values the contribution that trade unions make to the country and to the Labour Party."
"We also believe that he is tough minded enough to lead the country and are certain that he is the right leader for Labour."
This is the first union nomination for the Balls campaign – and it's a big one. The CWU represents 250,000 workers in the telecoms industry and the postal service – and they will be able to add some clout to Ed's campaign.
More news and reaction on this, and the other nominations, as it comes in.
More from LabourList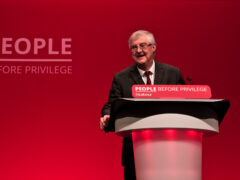 News
Mark Drakeford will set out the ground on which the Welsh Labour Party will fight the Senedd election…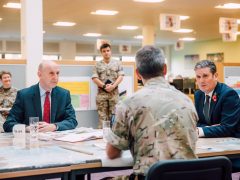 News
Labour will describe its commitment to NATO as "unshakeable" and its support for the UK's nuclear deterrent as…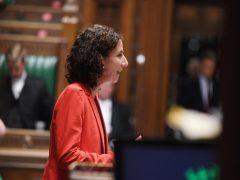 News
Anneliese Dodds is proposing new powers for local councils to take over persistently empty shops on their high…