By Alex Smith / @alexsmith1982
Yesterday, I spoke at my CLP meeting in support of nominating Ed Miliband for the Labour leadership. I hadn't really intended to, but by the time I got there, there was plenty I wanted to say.
I have been a member of the Labour Party for almost exactly three years now. I came to the party because, although I had real difficulty with some of its policies in government, I felt Labour had always been the most powerful vehicle for achieving the things that I had long believed in. Three years on, and in spite of many frustrations, I still feel that.
Because I am relatively new to the party, and didn't grow up in Labour or even attend a party meeting until December 2008 after I returned from living in the United States, I don't feel I have any emotional, historical or factional connection to any one of the five candidates. Writing for LabourList and elsewhere, I've been outspoken about each of their strengths and weaknesses as I perceive them.
So I was able to make my decision about who I would support based on my interpretation of where the party is now, where it needs to go in order to win the public back again and who I believe has the best strengths and is the most capable to change the party enough to bring renewal in terms of attractive policy-making, admirable political conduct and – because there's no point in losing – electability. To me, Ed's strategic thinking, his policy platform and his communication skills can rally the wider progressive cause and build a strong and unified coalition capable of winning the next election, and he can do it in a very short time.
To achieve that winning coalition, I also want to support a candidate for leader who I and other people can feel inspired by, and who people with a similar party background to my own – not lifelong supporters or party people, but people relatively new to Labour; people who may be drawn to Labour by its ideals and what it can be; and ordinary people who look to Labour for support, rather than expressly political people – may feel proud of, and energised to work for. To me, that candidate is absolutely, and uniquely, Ed Miliband.
Since Mark Ferguson expertly took over much of the day-to-day operation of LabourList in the middle of June, I've increasingly been working on Ed's energetic campaign and allowing Mark to get on with LabourList, which he's done brilliantly.
And it's great to have so many great comments coming in about how LabourList has already grown through the first half of this leadership contest. We're really humbled by those comments: that LabourList is a key part of our party's renewal; that we are leading on party debate while also providing a welcoming space for all from across our party; that we're covering the leadership race with clarity and impartiality. We're having a good war.
But now, half way through the campaign, I feel I should commit more of my time to doing what small amount I can to help Ed Miliband become Labour's next leader.
So for the next two months, to guarantee the absolute integrity and impartiality of LabourList – the neutrality of which has always been a top priority for me during this leadership contest and beyond – and to work for something else I believe in whole-heartedly, I'll be taking leave from running or writing on the site in order to work full time on online communications and campaigns for Ed.
I will still continue the work of fundraising for LabourList – so that we can make it sustainable into the long term – in any spare time I do get. But, so that LabourList can be duly fair and completely neutral as I commit to officially working for Ed's campaign, I'll be passing on all day-to-day decision-making on LabourList's content to Mark until Labour conference, when together we'll begin unveiling the exciting next stages of our project. I feel we're now able to take that step, having raised over £1,000 to contribute to our payroll over the summer, and having seen first hand that Mark is more than talented enough to run the site alone.
Please do support Mark in what will be a fascinating last few weeks of the campaign and as he continues to build LabourList and take it forward. I'll be back here in September.
More from LabourList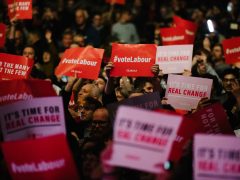 Comment
Labour did not have a good set of May 6th elections, though there were positive results, especially in…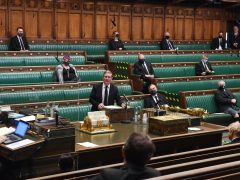 News
Labour leader Keir Starmer has completed his appointments to the main opposition party frontbench today, after announcing the…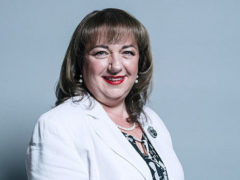 News
Sharon Hodgson has been appointed as Keir Starmer's new parliamentary private secretary, replacing Carolyn Harris who resigned from…