By Rachael Saunders / @RachaelSaunders
As the ballot papers in the Labour leadership contest are about to drop, many of us will be making our final decisions on how we cast our preferential votes. If a candidate is going to win a high preference from me they need to demonstrate that they understand that whilst the Labour Party as its best creates great opportunities for women and stands up for our rights and freedoms, at its worst it can collaborate in discrimination.
All Women Shortlists and 50:50 shadow cabinet have been debated at length – incidentally I support both. The Lead for Women letter to the leadership candidates also asked them to set out how they would lead for women outside Westminster.
In the first response we received, Ed Miliband's inclusive approach was to recognise the role that existing organisations such as Labour Women's Network and Fabian Women play, and to ask women member's views on "how our structures could be strengthened and made more accessible".
This stands in contrast to David Miliband, who has a policy based analysis of what needs to change. His premise was that the culture of work is the root of the issues with the Labour party, and that we need to sort out to childcare, work life balance and financial inequality.
Ed Balls writes about changing the exclusive culture that has grown in the party, and the danger of wasting talent. He has a concrete proposal on a complaints procedure, promising that if elected he would make the most of trade union expertise on the NEC to make recommendations on how an effective complaints procedure could be developed. Sexual harassment may be rare in the Labour Party but it's not rare enough, and this could mean real change.
All the candidates wrote about the importance of women's visibility at the top of the party, but Diane Abbott had a stand out line: "As lovely and as talented as Sarah Brown is, she should never have been the most high profile woman in the election campaign".
Andy Burnham wrote about "abandoning the sink or swim ethos", and "holding meetings at family-friendly times and venues".
Our letter and all the responses are published on lead4women.wordpress.com There are very real differences between the candidates in how they propose to change our party to make it more representative, and the responses say something about each of them. I hope you find them useful in deciding how to vote.
More from LabourList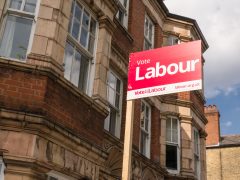 News
LabourList can today reveal Labour's parliamentary candidate selection process for the upcoming Old Bexley and Sidcup by-election. Sources…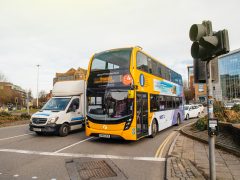 Comment
Who remembers when Boris Johnson bizarrely told the nation how he enjoyed painting model buses? He gushed about…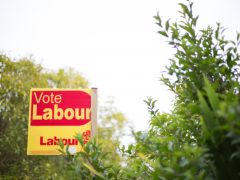 News
Labour has opened applications for the Old Bexley and Sidcup candidate selection after the death of Conservative MP…