By Stephen Newton
Documents released under the Freedom of Information Act have revealed that the Charity Commission was concerned that the decision bringing the activities of Tory charity the Atlantic Bridge to an end might lead to embarrassing questions around the role of founder Liam Fox the defence secretary, and fellow trustee Lord Astor of Hever. The documents also suggest that it was prepared to stonewall questions around charity money that had been misspent promoting the Conservative Party.
The commission's response to Freedom of Information requests confirms its decision not recover misspent charity money and adds to the impression that it has bent over backwards to protect the reputations of the senior Conservatives at the heart of this scandal. This is not as far fetched as it seems, as the commission has a statutory duty to protect the reputations of charities. But it is also obliged to ensure charities comply with the law and its failure to enhance the accountability of charities has led the Open Rights Group to
campaign for greater transparency
.
Now, working with solicitor Mark Lewis, who also finds himself at the centre of the News of the World phone hacking scandal, I have begun the process of seeking
a judicial review
of the agreement reached between the commission and Atlantic Bridge trustees. In both cases authorities appear to have chosen not to investigate serious allegations.
Given that the Atlantic Bridge trustees have already agreed that none of their expenditure to date has furthered charitable objectives, those who have benefited are particularly vulnerable. Liam Fox, the founder of the Atlantic Bridge, has already declared trips the USA and William Hague has admitted the US arm of the organisation paid for a 'celebration' of one of his books, but has refused to declare this in the MPs'
register of interests
.
Should the court order the recovery of charitable assets all parties agree have been misspent and the further investigation of allegations made, these senior government figures may be vulnerable. But we hope it will not come to court and that instead the commission and the Atlantic Bridge's trustees will agree to modify their agreement in a way that guarantees the recovery of the charity's assets and demonstrates that any further allegations are unfounded.
More from LabourList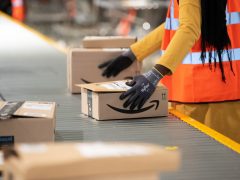 Comment
Our brilliant NHS and GP staff, scientists, lab technicians, nurses and volunteers are giving the whole country some…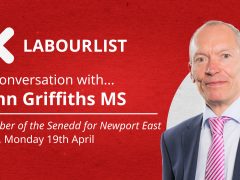 Video
Join us at 5pm on Monday, April 19th, for our latest 'In conversation with…' online event with LabourList…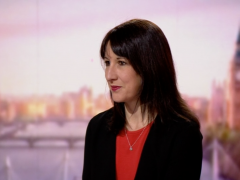 Video
Andrew Marr Show Rachel Reeves, the Shadow Chancellor of the Duchy of Lancaster who leads on Tory cronyism…