By David Miliband MP / @DMiliband
It was Anthony Crosland in 1956 who asked the Labour Party to "give education a much higher priority than in the past…and see it as [having] far greater significance to socialism." For him as for us, the quest for equality is intimately bound up with our ability to spread educational opportunity, making sure that it is talent and ambition, rather than background and class that determines success.
In government we rose to Crosland's challenge in many ways: we doubled investment, we recruited more and better trained teachers and teaching assistants, we introduced Building Schools for the Future, we raised the participation age and we expanded access to Higher Education. This year again we saw school standards rising across the board, with Labour academies serving Labour areas improving at three times the national average.
But we should not be satisfied – I am not satisfied. Despite progress, the link between background and achievement remains stubborn, our curriculum does not prepare children for the 21st century and whilst more young people from poorer neighbourhoods are just beginning to get to University, the bulk of expansion over the past twenty years has benefitted those from more affluent backgrounds.
So I want to start by looking at how we raise achievement in our schools, prioritising the disadvantaged. And because it is outstanding teachers that make the difference, we should recruit the best and encourage them to teach in the toughest areas. We need to give excellent practitioners the freedom to innovate and meet the individual needs of the individuals in front of them. We also need to raise the status of teaching; ensuring accountability is the ally not the enemy of professionalism.
I want teachers to be armed with a curriculum that excites and challenges in equal measure. We need more creativity, less testing and equality of prestige between vocational and academic qualifications. As schools minister I was frustrated at not being able to implement Mike Tomlinson's 14-19 reforms – on this we were too cautious. His vision of flexible cross curricular learning, cutting edge vocational and academic provision and teaching to equip children with skills they need for further study and the world of work should be the basis of our curriculum today.
On Higher Education, I want to give more youngsters the opportunity to go, not less. This week's OECD figures showing other countries doing more to ensure higher graduation rates should set alarm bells ringing. South Korea, where nearly three fifths of young people graduate and their primary and secondary schools standards are world beating show that you can raise standards and participation at the same time.
So I want to set a target of 60% of young people in Higher Education, apprenticeships and higher level vocational courses, with increased access for those from non-traditional backgrounds. I want to improve quality with more distance and flexible learning, and we must level the playing field so part-time students, who are mostly from poorer households, access more financial support.
Any future changes in funding arrangements must be based on a clear set of Labour principles: graduates rather than students should carry the burden, repayments should be based on ability to pay and access must not be damaged. The Tory prescription for education is not about spreading opportunity and greater equality. It is about conserving, looking inwards and backwards. That's why their academies seek to rebrand already successful schools, rather tackle educational disadvantage. It's why on the curriculum Gove wants a return to traditionalism when the rest of the world is looking for far more than subject knowledge. It's why the government are cutting University places at a time when our competitor nations are expanding.
Education is my passion; it's why I got into politics. It's also why I started the Building Schools for the Future Programme so that every child and community could benefit, and it's why I am committed to realising the comprehensive ideal. Like Crosland I believe improving education is central to our Labour mission. His vision of a fairer society taking "shape in the form of bricks and mortar, more and better teachers, a longer school life in ample, imaginative surroundings" is what we should be striving for and what I will strive for as Leader.
More from LabourList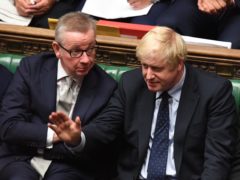 News
Angela Rayner has declared that taxpayers' money is not a "personal cashpoint" for ministers after emails revealed that…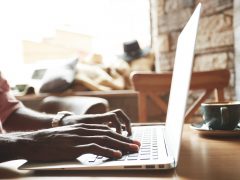 Comment
UK employees have long been subject to a notorious 'long-hours culture'. In 2019, UK workers were already working…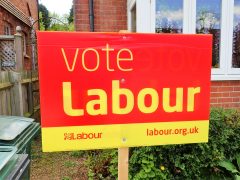 News
Shadow minister Jess Phillips has said Labour staff "don't want to be used as some sort of tool…