By Harriet Harman MP
As the Co-operative Party gathered this past weekend in Cardiff, we have the opportunity to appraise the way the relationship between the Labour and the Co-operative movements is working. You will be pleased to hear that I think it is in good working order. When I addressed the Co-operative Party conference on Saturday, I was the first leader of the Labour Party – acting or otherwise – since Jim Callaghan in the late 1970's to do so. I am immensely proud of that, and I believe it shows the bonds of affection between our Parties are stronger than ever.
Our partnership has always been a credit to the Labour Party, but over the last few years, the Co-operative Party has firmly established itself as a near inexhaustible supply of vibrant ideas, exciting new policies and solid resources for our movement. Our 2010 manifesto incorporated upwards of 20 Co-op Party policies, including ambitious commitments to the re-mutualisation of Northern Rock, and a plan to include a majority of football supporters in the running of their clubs. With such relevant and appealing policies, it is little wonder that membership applications have shot up over the last two or three years .
As well as ideas and policies, the Co-operative Party has also been a rich source of wonderful people and parliamentarians. We must pay tribute to co-operators we unfortunately lost this May; Angela Smith, Phil Hope, David Drew, Sarah McCarthy-Fry and Linda Gilroy were unfortunate enough to lose their seats at the election, whilst seasoned comrades like John McFall, Tommy McAvoy, Don Touhig, Ken Purchase, Doug Naysmith and David Lepper decided to draw the curtain on their career in parliament. Most sadly of all we lost David Taylor, who of course tragically died of a heart attack last Christmas.
But we must also look to the future; the election saw a record amount of co-operators – 28 in all – elected to parliament, including some truly exciting new talents. We saw some MPs elected in difficult circumstances; the party Chair Gareth Thomas was impressively returned by the people of Harrow in difficult circumstances. Geraint Davies similarly so in Swansea. Add to the commons cohort 16 members of the House of Lords, the hundreds of Co-op Party councillors and the thousands of activists, and the Co-operative Party has a great many people of real quality to draw upon.
In strengthening our historic bonds, and celebrating the values that unite us, we must remember what it is we are jointly fighting against. The ConDem government is pushing through the harshest programme of cuts possibly ever seen in our country. They dress up their hostility to public services in the language of the "Big Society", and propose poor imitations of the true co-operative policies proposed by Labour. But we must respond intelligently; it is no good to simply to be churlish and oppose everything for oppositions sake, but so far, the signs are that they simply don't "get" co-operatives.
In reality, it is only Labour that is truly committed to pursuing co-operative policies. From the myriad 2010 manifesto pledges to the Co-operative Trust Schools that opened under the Labour government and the important Credit Union legislation passed in the last parliament, we can see that Labour's recent record on Co-operatives stands up to scrutiny.
And, with the Financial Crisis offering the opportunity for a fundamental rethink about issues of ownership, and how we "do" finance, there is every reason to believe that the Co-operative Party will maintain and strengthen its rightful place at the heart of our movement.
More from LabourList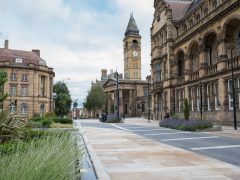 News
Conservative voters in a 'Red Wall' seat that Labour is hoping to win back have voiced their concerns…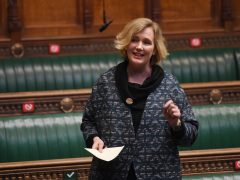 Comment
Parliament is yet again struggling with a toxic mix of privilege and patronage. To change that we want…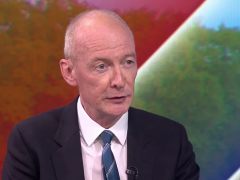 News
Sophy Ridge on Sunday Shadow Chief Secretary to the Treasury Pat McFadden told viewers that it was wrong…