By Ken Livingstone
The Mayor of London's own party has just opened up a vicious attack on the quality of life of Londoners and he is culpable, having called for them to be elected and acted as a pioneer for higher fares and making cuts to services like the police even before Cameron and Osborne were in office.
George Osborne's Comprehensive Spending Review comprehensively squeezes middle income households in London and attacks the poorest, with women shouldering the biggest burden.
It is a Tory list of shame that will hit London hard: police spending cut, rail fare increases, increased graduate debt, higher rents for tenants, benefit caps that will hit London hardest, thousands of jobs lost, and local government forced to carry out cuts to services that people rely on.
We now need to see the detail to understand just how profound the consequences for London will be but across spending area after spending area from police cuts to the impact on childcare this is going to be painful for Londoners.
Boris Johnson has failed to protect London on housing, fares, childcare, police spending, housing benefit, regeneration, child benefit, and graduate debt.
In fact he showed the way, cutting police numbers by nearly five hundred officers, failing to give guarantees on local police teams, cutting the bus subsidy, reducing station staff jobs on the tube, putting up fares but axing the revenue from the western half of the congestion charge zone, and breaking his promises on affordable housing.
The £7bn cash fall in welfare payments equates, as the BBC's Nick Robinson said, to 7 million families being £1,000 a year worse off. And that's before inflation is taken into account.
The cuts in pay and jobs in the public sector, an estimated 490,000 job losses including many thousands in London will have a direct spill-over into the private sector, driving unemployment and corporate bankruptcies higher.
According to a report by PWC issued last week, it is estimated that the fiscal consolidation set out in today's CSR will cost 122,000 jobs in London in both the public and private sector.
The flat-rate caps on benefits will hit the poor in London hardest, as they struggle with higher costs than the rest of the country.
According to an estimate by the House of Commons library, approximately 220,000 London families are now set to lose their child benefit by 2013.
Social housing rents at 80% of local market levels makes no sense for London where market levels are so high.
Inflation-plus-3% on rail fares risks hitting outer London and those parts of the capital such as much of south London without tube services hardest. Boris Johnson's decision to remove vital revenue through the removal of the western extension of the congestion charge merely adds to the pressure on the fare payer and in the light of this spending round he must now urgently review it to help public transport users.
Parents in London face higher childcare costs than anywhere else in Britain and will therefore face the biggest struggle as a result of the changes to the childcare element of working tax credits. With an average bill of over £100 a week for part-time childcare in London, the additional costs being passed on to families through the reduction in maximum payment to 70% of childcare costs is tantamount to a bill of hundreds of pounds a year.
It is not just immoral, it is all economically illiterate – as even recent IMF research shows, under current conditions every £1 reduction in government spending will lead to a £6 loss to the economy over time.
The bank levy amounts to £2.5bn in 3 years time; but children will be paying the same as bankers through the cuts to child benefit alone.
The very poorest will be paying nearly 3 times as much as bankers simply via the cuts to welfare benefits.
Boris Johnson introduced his own cuts and higher fares first and now his colleagues in parliament are following suit with damaging consequences for millions of Londoners.
More from LabourList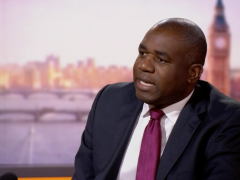 News
The Andrew Marr Show Shadow Justice Secretary David Lammy confirmed that Labour wants students to be able to return…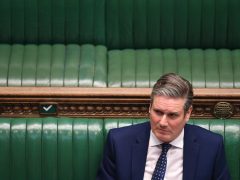 News
The Labour Party has overtaken the ruling Conservatives in polling on voting intention for the first time since…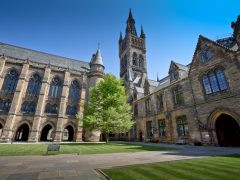 Comment
Over the past few weeks, students from across the UK and further afield have been either returning, or…