By Grace Fletcher-Hackwood / @msgracefh
Yesterday I, along with dozens of other activists from across the North West, headed to the hills for the first weekend of fighting to keep Oldham East & Saddleworth Labour. (The Lib Dems were out as well. trying to demonstrate that they're not Yellow Tories…by losing the yellow.)
The first door I knocked on, in a beautiful and very Yorkshire-looking part of Saddleworth, was opened by a couple and their cat, who assured me (the couple, not the cat) that they had always voted Labour, and would do in a re-run of the election:
"Why would we vote Lib Dem? We've never voted Tory."
I'm not going to pretend, in time-honoured #labourdoorstep style, that that was the reception I got at every single door: the vast majority were very friendly, but some people told us they'd voted Tory at the general election; some told us they weren't sure about voting Labour again; some felt Phil Woolas had been hard done by; some thought he'd been an idiot.
But the most prevalent attitude we encountered was one of confusion. Did they still have an MP or not? When was there going to be another election? Who was Labour's candidate?
We weren't able to answer any of these questions precisely and still aren't: a quick look at Twitter shows widespread activist uncertainty about the process of the next few days, weeks and/or months. But it remains imperative to stay in touch with the voters of this constituency throughout this process. If they didn't vote Labour in May, we need to know that and we need to know why. We need to know how the ConDem cuts are going to affect them and to reassure them that Labour will fight their corner. Most of all, we need to reassure any voters who may have become disillusioned with Labour – or with politics and politicians generally – as a result of the campaign there in May, or because of the allegations of lying and of racism made since then.
In short, we need to be hitting the doorsteps of Oldham East & Saddleworth. However. For a lot of us, those doorsteps are pretty far away. (And for all of us, they are freezing cold. Trust me. You should get up there if you can but take gloves.)
If only there were some way we could speak to the voters of this constituency without going out in the cold. If only there was perhaps a way of telephoning constituents from the comfort of our own homes…maybe using the Labour Party website…
…all right, you know where I'm going with this. It's #mobmonday: the new generation. Log-on to the Virtual Phone Bank on Membersnet, select 'Oldham East & Saddleworth' from the drop-down list of constituencies, and start dialling – a step-by-step script is provided for you. (The party is grateful for your donations of time, free minutes, and free evening and weekend calls.) You can make calls whenever you like (within reason…) but Labour's Twitter activists will be descending upon the Virtual Phone Bank from 6 to 8pm this evening, and tweeting about it using the #mobmonday hashtag.
If you want any more help or information, please do drop me an email, or DM me on Twitter. Happy dialling, see you on Twitter, and hope to see as many of you as possible in Oldham very soon.
More from LabourList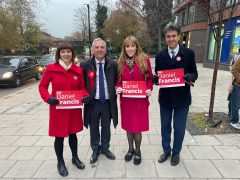 News
The Labour Party vote share has increased from 23.5% to 30.9% in Old Bexley and Sidcup, where Tory…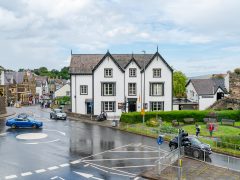 Comment
The recently announced co-operation agreement between Welsh Labour and Plaid Cymru offers much hope. The deal will see the…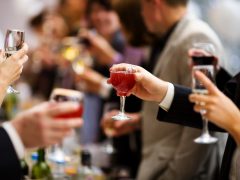 News
Jonathan Reynolds, Labour's new Shadow Business and Industrial Strategy Secretary, has urged people not to "pre-emptively" cancel their…