By Lisa Nandy / @lisanandy
Readers may be aware of the New Schools Network, which was set up back in December to lobby the government on free schools and in June of this year was awarded half a million pounds of tax-payers money to administer impartial advice on free schools. This week I received responses to two sets of complaints I made regarding the NSN from the Charities Commission and the Chair of the House of Commons Procedure Committee, Greg Knight MP.
There are many questions still surrounding the NSN, some of which have been reported in the press already and not least of these is the fact that the contract for £500,000 was not put out to tender by the department before it was awarded. The Guardian recently highlighted that the charity is headed by a 25-year old former special advisor to Michael Gove. The department finally admitted that this was the case after incessant questioning from myself and the Other Taxpayers' Alliance but have yet to explain sufficiently why they did not advertise the contract or why they did not feel it more appropriate for the department itself to advise groups interested in establishing free schools.
The quality and impartiality of the advice that is given out by this organisation will form the basis of many children's education up and down the country and it is surely most appropriate for the department itself to be dealing with it given the (hopefully) stringent requirements on setting up a school.
This is where the House of Commons Procedure Committee have stepped in: to order the DfE to answer my questions that they have previously evaded to show why they awarded the contract without considering other organisations. This is a fairly significant step, given that government departments are obliged to reply to Members of Parliament and the committee has ruled that they deliberately withheld information.
Even more significant is the response I have had back from the Charity Commission, which states that charities must always guard their independence and in supporting a particular policy must stress this independence, both to its supporters and to those people whose views it is seeking to influence. In light of this and in response to my complaint, the commission has taken steps to remind the trustees of their responsibilities in this area and provided regulatory advice on the matter. As a former charity employee I am aware that this is a significant and serious intervention.
However it seems the government is content with providing money to a group with a clear interest, to give advice to parents who genuinely want to know how to provide the best education for their children. Not only this but it seems they are happy to remain entirely in the dark as to the other investors in the NSN as the law does not demand that charitable donors be named. I have asked Gove on numerous occasions how the charity's independence can be ensured when they have no idea who else is funding them. The most comprehensive response I have had was when he said he was completely reassured because the former editor of the Financial Times – and therefore former employer of Ed Balls – sits on the board of trustees of the NSN. If this is the kind of benchmark Gove employs for reassurance across his departmental responsibilities, I should imagine there'll be a few more NSN-style rows to come.
These specific concerns regarding the NSN also raise wider issues about free schools and expose a serious lack of accountability for those who will be behind them. The NSN is an organisation, which no one, not even those that pay for their services can get information about, which establishes a worrying precedent for the schools that will be set up as a result of this legislation.
Unclear funding arrangements, anonymous donors and trustees and political independence that has been called into question; is this really the future of education in our country?
More from LabourList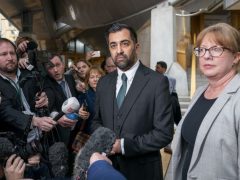 Comment
While Tuesday might have been Humza Yousaf's first day as First Minister, it was also his last as Health…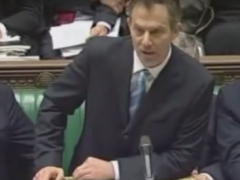 Comment
Twenty years on, Labour's discussion of the Iraq War is curious and worrying in equal measure. The disaster often…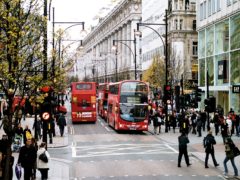 Comment
First as a local councillor, and now as the Labour parliamentary candidate for Cities of London and Westminster,…