By Mark Ferguson & Alex Smith
For all of us at LabourList, and for everyone involved in the Labour Party, 2010 has been a mixed year, with each week bringing challenges and disappointments and opportunities anew.
This year, we believe LabourList has taken important steps to stabilise as an organisation, to increase our readership, and to improve and expand our content.
We have been conscious throughout that our role should be to support the party and its grassroots, particularly in an election year. That is what we have tried to do, and we are both proud that the site has continued to thrive.
During 2010, your articles on LabourList have attracted over 450,000 readers. Those readers have read some 2.7 million pages, returning on 1.3 million occasions.
Our daily email now has some 4,200 subscribers. Our Facebook group has over 4,000 supporters. And we have over 8,500 followers on Twitter.
And in this election year, we believe LabourList has provided a unique platform for Labour supporters to influence the party's direction.
In January, we helped quash the coup that could have seriously dented party unity in the final months leading up to election, by publishing exclusive email threads between MPs and the coup's organisers. Those emails proved that there was little hunger for division or a change of leadership within the party.
Later, we helped to ensure the Labour leadership election wasn't carried out in a hurry, and that there was time for healthy debate. We lobbied for a longer window for nominations to be submitted, and for a wide and diverse field. Each night, we reported breaking news of which CLPs were giving supporting nominations to each candidate, providing a voice to party members that otherwise might've been lost. We provided a neutral space for supporters of each candidate to put forward their arguments. We commented day-by-day on the candidates' progress. And at the end of it all, we analysed each of the campaigns' strengths and weaknesses.
Our interviews this year featured each of the 5 leadership candidates, mayoral candidate (and now Baroness) Oona King; general election coordinator Douglas Alexander; an outgoing James Purnell; and even Tory Douglas Carswell.
Gaby Hinsliff guest edited the site for International Women's Day, and the Co-operative party returned to take over around their conference in September.
We are both proud that our site has been established as the number one Labour blog this year. But more than that, as our "State of the Left Wing Blogosphere" shows, LabourList also sought to practise as we preached in 2010, shifting online activity away from mere comment and towards enabling real world activist activity that would support the Labour Party.
So we are proud that the Labour Doorstep and Kev Peel and Grace Fletcher-Hackwood's MobMonday featured heavily in the party's election strategy; and that we hosted and co-hosted our first offline events this year.
Those events included a stall at the Fabian conference in January (at which we shifted the last of our popular "Change We Choose" t-shirts); three joint debate watch and campaigning parties during the short campaign in London and Manchester; and a Labour leadership debate in July. In the new year, we are helping to support another important new initiative, NetRootsUK.
Thank you to all out readers and contributors for your continued support. This site couldn't exist without you.
Message from Alex:
In July, I stopped working on LabourList's editorial side to enable me to concentrate exclusively on my work as Director of online communications and campaigns for Ed Miliband's leadership campaign. I am naturally delighted that he won.
Up to this point, I have continued to support LabourList in its fundraising and with administrative duties. Now, however, I feel it is the right time to pass all responsibilities for LabourList on to Mark as editor, as I have now taken up a permanent post in the leader's office, in communcations.
I'm grateful to all of LabourList's supporters and readers and to everyone who has helped me to build this site over the last two years. Under Mark's leadership, I know LabourList will continue to thrive and improve, and I will always visit the site in the mornings for my news and views on what the Labour party is doing, and where it is heading.
—
You can read Alex's "State of the Left Wing Blogosphere" review for Total Politics online for the first time, here.
More from LabourList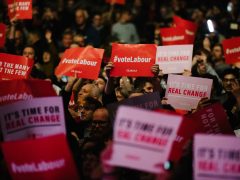 Comment
Labour did not have a good set of May 6th elections, though there were positive results, especially in…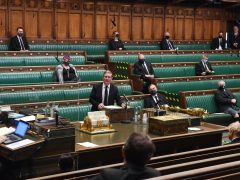 News
Labour leader Keir Starmer has completed his appointments to the main opposition party frontbench today, after announcing the…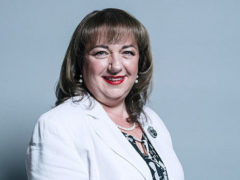 News
Sharon Hodgson has been appointed as Keir Starmer's new parliamentary private secretary, replacing Carolyn Harris who resigned from…