By Carl Rowlands
Whilst in Europe, many social democrats have become pessimistic about their abilities to influence social realities, other parts of the world have been more confidently building a version of socialism for the 21st century. If the approach adopted by the Bolivian Alliance for the Americas was adapted for Europe, what would it look like? This article attempts to answer that question.
It's the fifth anniversary of a new force in European trade – the Alianza Populares para los Pueblos de Nuestra Europa (Alpe). And the effect on Europe's peripheral economies, following the catastrophic effects of the 'Economic Emergency' in the early 2010s, has been truly remarkable.
Alpe was formed in reaction to the continual and failed attempts to foist neo-liberal policies across Europe, which proved to mainly benefit the most wealthy individuals and large corporations, whilst leaving a culture dominated by consumerism, gross inequality and environmental problems. Slovakia has joined Romania, Hungary, Bulgaria, Spain, Slovenia, Sweden, Norway, Ireland, Portugal and most recently, an impoverished United Kingdom, in creating a different type of trading alliance, where social consequences are considered in all aspects of international trading.
The trade bloc is committed to "Comercio Justo," or fair trade, as well as food security, economic democracy and empowerment. Support is given to small producers of wheat, fruit, vegetables and maize, and to raise cattle for the local markets with any surplus being made available for export to other Alpe countries.
In Slovakia, Alpe works in partnership with National Rural Development, which administers the scheme. The involvement of the consumer energy co-op 'Unidos Cooperación' is crucial. Unidos is the socially-owned body responsible for the distribution of gas, oil and electricity across the Alpe bloc, and was formed as a replacement to the privately-owned monopolies of the 'Emergency' era. National Rural Development receives 25% of the value of Unidos Cooperación petrol sales in Slovakia. With this loan fund, Unidos has lent millions of dollars to thousands of small farmers organised in hundreds of co-operatives in Slovakia. This has supported environmental projects such as smart water and electricity grids, housing, arts projects, public transport and microenterprises, as well as the improvement of agriculture.
The result has been an increase in both the quantity and quality of products as diverse as milk, chicken, smartcars, beer and bread, and a gradual transformation of Slovakia is underway, from being an energy-dependent country into an exporter of biogas. As the co-operative sector is now 70% of Slovakia's agricultural economy, the impact has been phenomenal.
The economies in the Alpe region are finding an equitable balance between a re-energised public sector, a trade-based private sector and a highly-developed, capital-intensive co-operative sector, which is now accounting for almost 30% of all employment, as services are being absorbed into producer-consumer conurbations, allowing a considerable 'upskilling' of the labour force. With the major utilities now either in public or mutual ownership, to the exclusion of the formerly powerful German and French private monopolies, talk is now of the future steps forward for the Alpe alliance.
Many political conservatives wish only to reach the legendary 'critical mass' – where more than two-thirds of the economy is under one form or another of common ownership, thereby creating a virtuous cycle of continual public investment. Meanwhile, radicals have been drawing from the writings of Rosa Luxembourg, and envisaging ever-tighter agreements between Alpe countries on minimum and maximum wage levels, with stricter regulation of private advertising and opportunities to convert most remaining private businesses to mutual ownership.
The Alpe economies often draw upon their adherence to Marxist, or neo-Marxist social theories to explain their success. Rather than combining the theories of Marx with Leninism, or adhering too strictly to some of the more outdated concepts, they've successfully fused Marx with faith-based and libertarian concepts, whilst preserving an internationalist, radical edge.
More from LabourList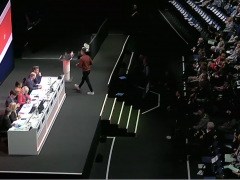 News
Labour passed a number of constitutional amendments, known as rule changes, at its party conference this year. We…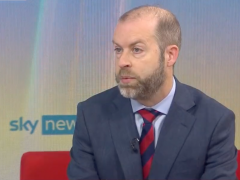 Video
Jonathan Reynolds has denounced the government's economic policy as "unsustainable, dangerous, reckless and a gamble with people's futures"…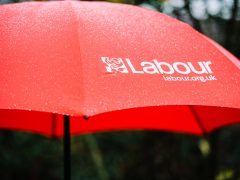 Daily email
YouGov published explosive findings last night. According to the pollster, Labour has a 33-point lead over the Conservatives – which…