By Mark Ferguson / @markfergusonuk
Much time has been spent recently examining Ed Miliband's use of the "squeezed middle" to describe the people who Labour needs to win over. Over the summer John Healey (who is widely regarded as having coined the phrase) also sought to define this group.
Both will be interested in research released today by Experian that reveals the "real" Middle Britain, using attitudes, behaviours and locations, as well as class and average income – using mosaic groups that will be familiar to many Labour activists.
So if you drive a Ford Focus, live in a semi-detatched house and shop at Tesco, you could be part of Middle Britain.
The Middle Britain identified by Experian is similar in size to the "squeezed middle" described by Miliband and Healey (13/14 million) and shares some of the same characteristics – suggesting that Labour may be on to something:
– 48% of Middle Britons perceive themselves as 'coping financially' rather than being 'financially comfortable' (29%)
– Middle Britain struggles with finding enough hours in the day (57%)
– Middle Britain parents are concerned about the challenges their children are tackling, for example, university debt and getting on the housing ladder.
Back in September, John Healey described the squeezed middle in a LabourList article as:
"7 million families with an annual income between £14,500 and £33,800; 14 million people working hard for low and modest wages…the "just coping" class in Britain today. The recession hit them hard and is still taking its toll, with many still not getting the regular hours, pay or extras lost during the credit crunch. Many are living with the constant fear of redundancy. They do the ordinary jobs we all rely on – IT workers, HGV drivers, joiners, warehouse managers, lab technicians, nurses, teaching assistants, call centre supervisors, shop staff. They are the backbone of the British economy and heart of our public services."
Today's Experian report appears to provide the evidence to back up the "squeezed middle" as a winning idea – although as Healey wanted to ban "middle England" from shadow cabinet discussions don't expect the name to change.
And the epicentre of Middle Britain? It's Slough, in Berkshire – currently held by Labour's Fiona Mactaggart with a majority of just over 5,500.
More from LabourList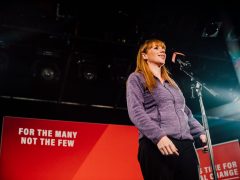 News
Labour's deputy leader Angela Rayner has launched a series of councillor training sessions with the aim of boosting…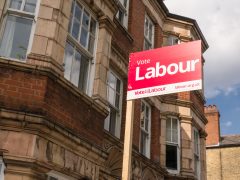 News
Submissions closed at 5pm today for those wanting to respond to the call for evidence put out by…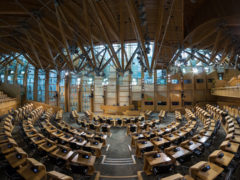 News
Scottish Labour has confirmed that it will be seeking support from other parties and tabling a motion of…