By Mark Ferguson / @markfergusonuk
Today is the day we'll hear the result of Phil Woolas's appeal against his suspension as an MP.
It is now nearly a month since the original ruling, which has meant that Woolas, his opponents and most importantly the people of Oldham East and Saddleworth, have been in limbo. What the length of deliberation means, no-one is really sure. This is a once in a generation case, which obviously makes the ruling both crucial and complex.
What should be clear though is that regardless of the today's result, Woolas should not return to parliament as a Labour MP. As I said back in November, the leaflets at the centre of the court case were hideous and vile:
"any attempt to conflate immigration with Islamic fundamentalism is unbecoming of a party with our history. Woolas lied, and made accusations that conflated race and immigration with terrorism in a horrific manner – and in an area with a history of race riots."
Harriet Harman has already closed the door on a return for Woolas – much to the consternation of many Labour MPs – and argues that regardless of the result of the appeal, the legal ruling that Woolas lied to the electorate will still stand. As a QC, Harman's understanding of the law is far superior to mine. We've no reason to believe that isn't the case.
If Harman is wrong though, and Woolas is allowed to return as an MP with the taint of lying to the electorate removed by appeal, then Ed Miliband is placed in an incredibly difficult position. The right thing to do is to cast Woolas aside, and withdraw the whip. We need to be clear that what was being said by Woolas in those leaflets was wrong, and that there is no place in the party for someone who believes that playing on racial tensions in a legitimate election tactic. However, this would be an incredibly difficult position for Miliband to take, having given Woolas a shadow ministerial role during the original case, and in full knowledge of what the leaflets contained.
In this scenario, Ed Miliband must do the right thing – regardless of protestations from the PLP – remove the whip from Woolas, and admit that he was wrong to give him a portfolio in the first place. Anything else will make people think that the Labour Party will accept anything to win elections. And they'd probably be right.
More from LabourList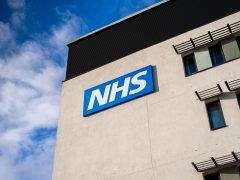 News
The GMB and the Royal College of Nursing have called off planned strike action in Wales following a…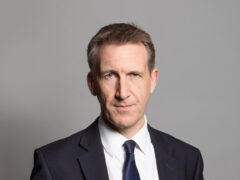 News
Dan Jarvis' bill on extending job protections for pregnant women and new parents has passed its third reading,…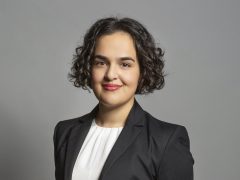 Comment
"Children are literally being picked up from outside the building, disappearing and not being found. They're being taken…