By Mark Ferguson / @markfergusonuk
Update: Saddleworth News reports that Labour will be choosing the candidate for the by-election this Sunday.
We don't yet have a date for the Oldham East and Saddleworth by-election, but already potential candidates are making themselves known. Labour are hot favourites for the seat, but who will our candidate be? We've spent the last twenty four hours examining some of the definite (and potential) candidates for selection. This isn't an exhaustive list though, we expect that there are other candidates in the running. If you know someone else who is standing email us.
Here are the candidates we're aware of so far (in alphabetical order). Who would you choose?
Mike Amesbury
Cllr Mike Amesbury is originally from Yorkshire and has been a Labour Party member since the 80s. Supposedly he often says the only good thing Thatcher ever did was to encourage him to join the party.
Currently mike is a full-time Manchester councillor (he's the Executive Member for Culture and Leisure) as well as being a North West rep on Labour's National Policy Forum and is active in anti-cuts campaigns. Whilst many have tipped him as a future leader of Manchester council, this isn't on the cards in the short term.
He supported David Miliband in the leadership race and spoke on his behalf at Manchester Gorton's nomination meeting.
Update: Mike has now announced that he won't be seeking the nomination in Oldham East. That's something of a surprise as Mike was thought to be one of the front-runners.
Mohammed Azam
Mohammed Azam is a former member of Labour's NEC. He's also a former Oldham Councillor and a Unite/TGWU convenor. Mohammed has been a party member for over 20 years and is the Co-Chair of National Assembly Against Racism and active in Unite Against Fascism.
Steve Carter
Steve Carter is 46 years old and married with two children. He was born on Merseyside he has lived most of his life in the North West. He currently works as a secondary school teacher in Stockport but also has experience in the manufacturing and retailing sectors.
Steve was elected as a councillor in Macclesfield in 1998 and led the Labour Group on Macclesfield Council until 2006. He stood as candidate in two general elections in 2001 and 2005. His political interests include Europe, housing, education and regeneration.
Steve is a member of the Cooperative Party and of the NUT and GMB trade Unions, was an MEP candidate in the North West in 2009, and supported David Miliband's leadership campaign.
Ann Courtney
Ann was brought up as part of a single parent family on a council estate in the foothills of the Pennines, a few miles West of Oldham, before embarking on an academic career that led her to earn a Doctorate from the University of Oxford. She has spent the last 20 years helping her husband to run a small business from home while raising four children.
Ann joined the party in the autumn of 2008, became CLP secretary at her first meeting and hasn't looked back, helping in Jim Dobbin's re-election campaign in Heywood & Middleton and standing as a candidate for Norden Ward on Rochdale Council – nearly trebling the Labour vote. She ran Andy Burnham's HQ for his leadership campaign and recently spent two weeks working full-time at the campaign HQ in Oldham East.
Howard Dawber
Howard Dawber lives in London, and was the PPC for Bexleyheath & Crayford in 2010, finishing in second place behind Tory candidate David Evennett. Dawber has been a Labour Party member since 1986 and was PPC for Cheadle in 2001.He has also been a council candidate in North and West London. He also has experience in the North West, having stood as a council candidate in Stockport.
Howard is known to be well connected (sharing a stage at the London reception of annual conference with Ed Miliband, Harriet Harman and Ken Livingstone this year) and currently works as the Strategic Advisor at Canary Wharf Group. He is a former Chair of the Young Fabians and of the Young Co-op Network.
Paul Foster
Paul was the Labour candidate in the 2010 General Election in the Ribble Valley Constituency, finishing runner up in a safe Tory seat for the first time, and pushing the Lib Dems back to third. He's a local Councillor on South Ribble Borough Council representing Bamber Bridge, a director of a renewable energy company based in Salford and also spent 15 years in the British Army.
Ben Hayhurst
29 year old barrister Ben Hayhurst could be a dark horse for the Oldham East nomination, having spent the last three weeks campaigning full-time in the constituency. Supporters claim that this time has given him an appreciation about the strength of feeling about coalition cuts locally and the need for regeneration.
North West born Ben is currently the agent to shadow energy and climate change secretary Meg Hillier in Hackney South, where he was a council candidate in May. He could be one to watch for the future if he's unsuccessful this time.
Ismail Ibrahim
Ismail Ibrahim is a local councillor representing Rummworth Ward in Bolton. Having served on the council since 2004 he was recently re-elected with the largest majority in Bolton and serves as the executive member for Development and Regeneration. Ismail is married with four children and a mature student at university. He's also a visible campaigner against the rise in tuition fees.
Afzal Khan
Born in poverty in Pakistan, Khan was brought to the UK aged 12, leaving school without qualifications and working in a cotton mill, then later as a GMP constable, before returning to education and qualifying as a solicitor. He's currently a senior partner in an Oldham law firm. Afzal entered party politics in 2000 to take Cheetham ward from a Lib Dem, before becoming Manchester's youngest, and first Asian, Lord Mayor in 2005.
He has a reputation as a formidable campaigner, campaigning and fundraising across the region, and helped Manchester Labour regain seats after heavy losses due to the Iraq War. A leaked document by Manchester Lib Dems acknowledged they hadn't been able to counter the effect of his involvement.
Khan is an active member of GMB and Unite; has also run campaigns with Unison and Usdaw, particularly on anti-racism work, and was awarded a CBE in 2008 for services to community and interfaith relations and to local government.
Married with 3 children, including Maryam, who was PPC for Bury North at this year's general election. Maryam was rumoured to be a potential candidate back in November, but has thrown her full support behind her father's bid.
Josh MacAlister
The youngest of the hotly-tipped candidates, Josh may only be in his mid-twenties, but he's a local candidate who supporters suggest could be the requisite "New Generation" candidate who can help Labour move on from the last election campaign in the constituency.
A former student activist (he was President of Edinburgh Students' Union and chair of the Aldwych group of unions), MacAlister is now a teacher in an Oldham school, teaching citizenship. His local roots are strong – his family are based in Oldham – and regardless of whether he can make it through such a tough field of candidates, he's certainly one to watch for the future.
Nigel Newton
Nigel Newton is Managing Director of a successful local business in Oldham and backer of local Living Wage campaign, as well as being a long-standing local party member.
Lucy Powell
Lucy was born and educated in South Manchester and began her career working in parliament for Bev Hughes MP. She now works as Ed Miliband's chief of staff after running his leadership campaign, following an unsuccessful campaign in Manchester Withington, losing out to Lib Dem John Leech. Prior to this Lucy was the Director of Britain in Europe, the pro-European campaign. Powell is incredibly well-connected (her wedding last year had half the Labour A-list on the guest-list) but she's something of an outsider for the by-election, both because of her role in Miliband's office, and also because she could be a potential replacement for Ray (now Lord) Collins as Labour's General Secretary.
Peter Wheeler
Peter is from Salford and has stood unsuccessfully in local elections there. He is a very active Unite member and currently works for the union, having previously worked for Amicus. Until conference this year, Peter was a member of Labour's but wasn't re-elected, which, as he has pointed out, has left the NEC entirely composed of members from London.
Peter is a stalwart of Labour campaigns and fundraising events and is unmissable at every regional conference, leadership hustings and social with his stack of 'Don't blame me, I voted Labour' badges and bumper stickers for sale. He is known for providing conference-goers with guides to the best events, restaurants and pubs.
Wheeler supported Andy Burnham in the leadership campaign and spoke on his behalf at hustings, and married earlier this year with most of the North West Labour Party in attendance.
More from LabourList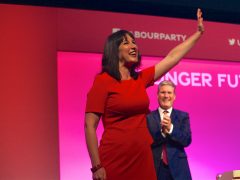 Comment
The Conservative leadership contest has shown the Tories' traditionally reckless and dishonest approach to the public finances. It…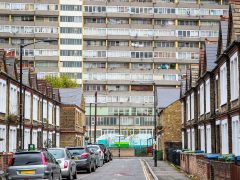 Comment
Whilst there has been much talk about the 'cost-of-living crisis' one of its key components, rent, has yet…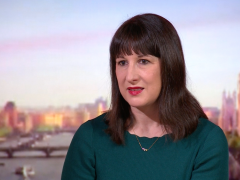 News
Rachel Reeves has warned that "people are worried sick about how they'll pay their bills and do their…