By Mark Ferguson / @markfergusonuk
17.40: So that's it – Fabian Conference 2011 is over. We'll bring you a round-up of how Ed's speech was viewed by the press tomorrow – and thanks for sticking with us throughout the day..
17.36: Emma's housing suggestion is the overwhelming victor, although there was real support for Sunder Katwala too.
17.31: The fight to win Fabian Dragon's Den will be between Emma Burnell, Maurice Glassman and Sunder Katwala. All seem to have significant support in the room, but who wins?
17.25: Could the General Secretary of the Fabians win their own version of Dragon's Den? Sunder Katwala pitches – 20% tax on private school tuition fees to properly fund the pupil premium.
17.13: Lord Glassman is now giving something of a lecture on "rotten boroughs". It's immensely enjoyable, but what some might consider very Fabian end to the day.
17.05: Emma's proposal is universally popular and passes unanimously. Next up (Lord) Maurice Glassman, who proposes "renewing our democratic fashion", but he's going to have to speed up or he'll be out of time…
16.55: The plan that Emma is proposing to the Fabians is similar in some ways to Ed Balls' housing plan that he unveiled on LabourList during the leadership contest.
16.48: Labourlist contributor Emma Burnell is up next – she proposes a windfall tax on the banks to build homes, and provide work in the construction sector as well as affordable housing. This seems to be the most popular suggestion yet – but what will the Dragons think?
16.45: Mehdi Hasan says "there is no price" that would convince Lib Dems to leave the coalition and work with Labour.
16.40: I'm not sure this second idea is being taken entirely seriously – either by the panel or the audience. Then again, I'm not entirely sure it was intended seriously. Pollster Deborah Mattinson points out that the voters aren't included in this proposal.
16.30: The second suggestion is that Labour should approach the Lib Dems in an attempt to have them leave the coalition. The Dragons shoot it down as impossible – there aren't the numbers or the will for a "rainbow coalition".
16.25: It seems that Mary Riddell (Telegraph) and Mehdi Hasan (New Statesman) aren't entirely keen on Claire's suggestions, although Hasan suggests an Ofcom for newspapers. Do you think that we should regulate newspapers? Mood in the room suggests that would be popular with the Fabians.
16.15: We're into the final session of Fabian conference now. It's a "Dragon's Den" style event, in which four proposals for a "winning idea to beat the right". First up is Claire French, who pitches the idea of a declaration of interests re: the media.
15.27: Left Foot Forward have more coverage on the session that featured Simon Hughes this morning, where he said: "I oppose EMA cut, housing benefit cut and NHS reforms", which is well worth a read.
14.44: TUC's Brendan Barber says that Britain risks a "jobless recovery", similar to what is happening in the US at the moment.
14.41: Over at the session on how campaigners can deal with the cuts, it's standing room only.
14.30: All of the speakers in the democracy debate are pro-AV, and that's been the overwhelming focus of the debate so far. As a genuinely undecided AV swing-voter, I'm somewhat disappointed that there's no ant-AV voices on this panel.
14.29: Speaking in the democracy debate, Jessica Asato says that AV would damage the BNP.
14.24: John Denham says that damaging Nick Clegg is "no basis on which to make a major constitutional decision". So far there has been universal support for AV on the panel. Jessica Asata from LabourYES is up next, so that's unlikely to change…
14.15: Back into the main hall for the afternoon democracy debate, which kicks of with Anthony Barnett saying that Brown and Mandelson had to go, and that Nick Clegg is similar to Brown, Mandelson and Blair. That's certainly a step-change from what we've been hearing today so far.
13.59: The excellent Anthony Painter has also reviewed this morning's keynote speech. He says Ed's speech was "a thoughtful speech for a thinking audience- a speech Ed Miliband needed to give".
13.35: We're at the "Squeezed Youth" event organised by the Young Fabians, where they showed the following video of young people's stories (below):
Lunchtime: It's lunchtime at the 2011 Fabian conference. We'll be back at 2pm for the afternoon sessions, but here are some Fabian conference themed articles that are worth reading:
The Challenges facing Ed Miliband – Sunder Katwala, New Statesman
Simon Hughes' progressive claims don't stack up – Will Straw, Left Foot Forward
You can also read my verdict on Ed Miliband's speech this morning.
12.50: Simon Hughes is taking a member of the audience to task over their question on cuts. Sunder Katwala has his head in his hands…
12.41: Green Siân Berry says one of the most depressing things that she has heard is the Lib Dem local stretegy leak in Islington – which we brought you news of yesterday.
12.35: Douglas Alexander says that the reduction of seats in parliament is "highly partizan" and that 50 seats are being removed because any more reductions would have a negative impact on both of the coalition parties.
12.15: Applause for Sunder Katwala, who says that Nick Clegg is practising the politics of "absolute certainty", and says Clegg accuses Labour of being foolish for saying exactly what Clegg once said.
He also says Clegg needs to stop being the people wheeled out to attack Labour on behalf of the coalition – it's what will stop Labour people voting for AV in May.
12.00: Uproar in the room (or as much uproar as is likely at a Fabian event) as Simon Hughes says that the Lib Dems are the only party who are against tuition fees. He's challenged from the floor as to why he abstained, to which he argues that he felt obliged.
11.58: Hughes says that VAT rise is "not a good thing, not a progressive thing". He did vote for it though, didn't he?
11.56: Will Straw smartly tackles Simon Hughes head-on by using examples from his own Southwark constituency. Hughes has been frantically scribbling for a few minutes now.
11.51: We're in what might be called the "Simon Hughes" session at Fabian conference this morning. Hughes says that those here today might not be with them (presumably the "progressives" in the coalition) but they should support them. Hughes' suggestion hasn't been fully endorsed by any of the other panellists…
11.49: You can now read my verdict on Ed's speech here – we got plenty of what Ed wants to change today, what we need is some "how".
11.16: And that's it from Miliband for today. A smattering of standing ovations around the hall, and a sustained round of applause. He was always going to be popular here, but the audience seem enthused. Full verdict to come soon.
11.14: Miliband says its "devastating" what this government is doing, but the British people have "progressive instincts" and that the coalition government are "taking people for fools".
11.11: Tweeting from in the room, ConHome Editor Tim Montgomerie says that Miliband is on top of the issues. He also says that he doesn't believe that Miliband's performance has been Prime Ministerial. I'm not sure I entirely agree – he certainly looks like a leader today.
11.08: You can now read Ed's speech. We'll bring you our verdict on it in the next few minutes.
11.01: We're now into the Q&A session. In response to a question from the audience, Miliband says that the proposed NHS changes are "dangerous".
10.50: "You've got to embed your values in every community in the country", says Miliband, who "approaches this task with a profound sense of optimism".
10.46: "No party has a monopoly on wisdom or virtue" says Ed in a clear attempt to reach out to the Lib Dems.
10.43: "Not since the days of the rotten boroughs has politics been held in such disrepute" says Miliband. Remote political parties and knee-jerk adversarialism are responsible for the remoteness of our politics. "We will take every opportunity to reform our politics". Miliband goes on to back Lords reform and AV.
10.40: Ed Miliband has just mentioned that he was on a visit recently with Jon Cruddas, who considered standing against Miliband, supported his brother and didn't stand for the shadow cabinet. Today's speech certainly feels like it owes something to the work Cruddas has been doing in the party over the past few years.
10.35: Second namecheck of the day for Tony Crosland. That's evidently something that Ed wants us to pick up on. Is he a Croslandite?
10.34: This speech is returning to some of the key themes of Ed Miliband's leadership campaign, as well as bringing us up to date with Ed's current thinking. He's now talking about the living wage and "putting fairness at the heart of our economy".
10.31: Squeezed middle isn't just a marketing concept, says Ed, it's the reality for many in British society. He's also arguing that income equality creates structural economic risks.
10.28: Miliband says the Tory narrative on national debt "is not true", and that debt was caused by the global financial crisis. He gets a round of applause for saying that we can't allow the Tories and Lib Dems to "propogate this economic myth".
10.25: Aspects of Labour's record are responsible for Labour losing the last election says Miliband – Iraq, Bank regulation and failure to deliver on a new politics.
10.23: Miliband talks about the risk of a party failing to learn the right lessons in the change in economic circumstances – like Labour in 1979 and the Tories in 1997 – that Labour must avoid. It's a return to the theme of change that he pushed throughout the leadership contest – he says "one last heave" won't be enough.
10.20: Miliband says that our "managerialism" in government took us away from progressive ideals.
10.17: The party is "deluding itself" if we think that the election will just fall into our lap, says Miliband.
10.16: Miliband says that Clegg is wrong to have more arguments with Cameron – "I don't think that's the way to conduct the business of government."
10.14: First act from Ed Miliband as he arrives on the stage to speak – removing his jacket. Clearly he's going for a relaxed approach today.
10.10 Fabian Chair Suresh Pushpananthan gets today's proceedings under way, and welcomes members (of whom there are twice as many as there were under Clement Attlee…
10.05: After the speech today there's also a discussion between Ed and Fabian General Secretary Sunder Katwala. As readers of his Next Left blog will know, Sunder is one of the most thoughtful and intelligent commentators on Labour politics and policy. We hope to see Miliband challenged with a few tough questions.
10.01: The room is filling up and there's a fair amount of chatter from the audience. Miliband will be arriving in the next few minutes to address what should be a receptive and friendly audience. Is he going to tell us some home truths though? That's certainly what has been billed, but other than what is hinted at in the Guardian article (see 9.46) we're in the dark. We'll bring you the highlights of the speech as it happens, and the full speech as soon as we have it.
9.46: We're live this morning from the 2011 Fabian Society conference. We'll be bringing you coverage of the event right through the day. Up first is Ed Miliband's keynote speech which we're expecting in around 15 minutes. Ed look set to sketch out where he thinks Labour went wrong in government – you can get an idea of what he's going to say by reading his article in the Guardian this morning.
More from LabourList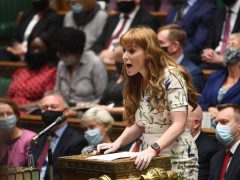 Comment
Today is Betty Boothroyd's funeral, and with both Rishi Sunak and Keir Starmer attending, Prime Minister's Questions was…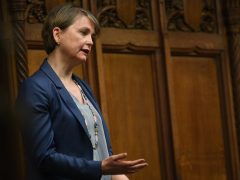 News
Yvette Cooper has declared that the government's announcement of plans to house asylum seekers in military sites as…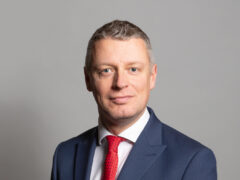 Comment
Labour is the party of housing. A decent, affordable home for all runs in our DNA. We know…