By Len Duvall AM
The fares we have just had imposed on us by Boris Johnson and George Osborne – which will really start to hit home when Londoners in large numbers go back to work on tomorrow – summarises unfair Tory London.
This is the third year of Boris Johnson's transport fares hikes, and now we have George Osborne's rail fare increase, announced in the Comprehensive Spending Review, which raised fares by inflation plus 3% overall.
Last year the Conservatives cut funding for London's transport system by 21% or £2.1 billion. Boris Johnson said he was 'pleased' with this decision and called it 'a good settlement' for London. For the majority, fares are rising, millions are being hit by rising VAT and fuel costs and vital services like the police are being cut. Meanwhile the perennially out of touch Mayor of London's New Year rhetoric is all about reducing the top rate of tax and defending bankers.
There are those who like to present Boris Johnson distinct from the rest of his Conservative colleagues, though he fought for a Tory victory at the general election and pioneered cuts and higher fares even before Cameron occupied Number 10. He has proved cavalier about fare rises for those on middle and low incomes.
Boris Johnson has just cut between £50m-£70m in revenue from London's transport finances by axing the western half of the congestion charge zone and Londoners are paying for that decision with their higher fares. Outer London is being squeezed hard. A zone 1-4 weekly Travelcard will rise from £34.60 to £39.40, so that Londoners are paying up to £249.46 a year more. An annual zone 1-6 Travelcard will rise 13%, up from £1,784 to £2,016.
The cost of a return journey travelling from Eltham in my Assembly constituency to London Bridge is up ten per cent from £6.20 to £6.80. An annual rail season ticket from Erith to London Bridge will rise by 12.7%, up from £1448 to £1632 a year. A single bus fare by Oyster was 90p when Boris Johnson took office. It's now £1.30. That's an increase of 44% in just three years. A weekly bus pass this week is up by seven per cent to £17.80.
Yet even before the Tory-led coalition took office Boris Johnson was cutting his investment plans, not expanding them. It's more for less.
We're also getting less leadership. During the recent snow chaos afflicting much of south east London the Mayor appeared oblivious and the Transport Secretary confessed that he and the Mayor had not even spoken. To add further injury, on SouthEastern services season ticket fares are up 12.8% in 2011. SouthEastern has a 85% punctuality target. The figures from mid November to mid December show it achieved only 68%. It's only avoided having to compensate season ticket holders for failing to provide a good service because it does not have to pay out for services cancelled when it operated a succession of emergency timetables during the recent bad weather.
And for those Londoners who are tube users, the story remains grimly familiar. Strikes, delays and closures go hand in hand with higher fares. A monthly zone 1-2 Travelcard has broken through the £100 mark for the first time this week.
There are alternatives to the clear political decisions our Conservative Mayor and Conservative Chancellor have made to raise fares and hike up VAT. Rather than the cuts and additional burdens being imposed on ordinary Londoners, organisations such as UKUncut have outlined the benefits of tackling tax evasion.
Labour in London will be campaigning across the capital in the next few days about the unfair and punitive fares that hit people all over the city, on rail, tube, bus, and tram. We need a mayor who can get a grip, protect the fare payer, look after the majority, and bring fairness back to fares policy. Boris Johnson fails the test.
Len Duvall, London Assembly Member for Greenwich and Lewisham and Chair of the London Labour Party
More from LabourList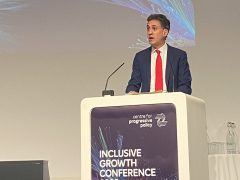 Daily email
With the Tories doubling down on anti-green attacks, Ed Miliband gave Labour's 'green jobs and lower bills' messaging…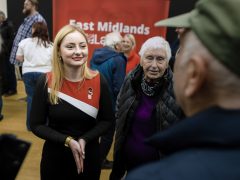 Comment
I was on day four of my honeymoon in Suffolk when I got the call to say Peter…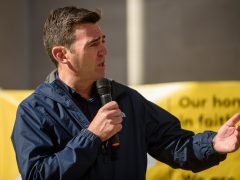 News
Andy Burnham has said "there is an argument for a basic income" and proposed overhauling inheritance tax to…