By Mark Ferguson / @markfergusonuk
I'm not going to pretend I saw today's changes coming, or that I thought Alan Johnson's appointment was a mistake from the start. Only days ago I told a friend that I could see Johnson stepping down as shadow chancellor, but not until the next round of shadow cabinet elections in October 2012. Even his recent gaffe over national insurance – and what seemed to be a determination early on to undermine Ed Miliband over economic policy – never convinced me that Miliband would have removed him from the post. In the end it looks like Johnson went of his own free will – or perhaps because of revelations that are set to come to light about his personal life. I won't speculate on them. The gutter politics of "why?" don't interest me – what is important is what next for the two Ed's who will now – in tandem or in competition – drive the crucial economic policy of the opposition.
Unlike Johnson, who was by no means certain to serve as shadow chancellor for a full parliament, it's hard to envisage a circumstances in which Miliband could remove Balls. He has an independent power base in the party (something which Johnson had never really cultivated), and his supporters occupy roles which are important in themselves – including John Healey at Health, and of course Yvette Cooper, now in Balls' old job shadowing the home office. Ed Balls is the shadow chancellor for the long haul. So how will these two Eds work together?
The line coming out of the party tonight is that the economic strategy put forward by Johnson and Miliband of late won't change under Ed Balls. Whilst Johnson's real views on the economy were never completely clear, Ed Balls made his views known with real clarity back in August in a speech to Bloomberg. The party's recent attacks on the government – especially that they lack a strategy for growth, and that there is an alternative to the vast and brutal cuts being imposed by the coalition – owe a great deal to Balls, who was the first to be brave enough to make these arguments back in the summer (in what, at the time, was regarded as a pitcj for the shadow chancellor job).
In truth it has often felt like Ed Miliband has been trying to drag Alan Johnson towards an Ed Balls-esque position on the economy in recent weeks – especially since Christmas. Now Miliband will be pulling in the opposite direction somewhat, and perhaps trying to reign in his combative – some might say "clunking-fist" – of a shadow chancellor.
The success of Labour's economic strategy in the next four years will be determined by the two Eds, and their ability to forge a combative synergy between their views on the economy. There's nothing wrong with creative tension – but lets hope it's mostly creative, and relatively tension free.
More from LabourList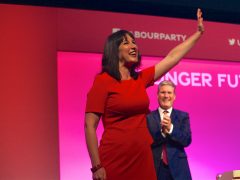 Comment
The Conservative leadership contest has shown the Tories' traditionally reckless and dishonest approach to the public finances. It…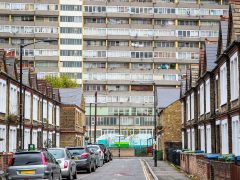 Comment
Whilst there has been much talk about the 'cost-of-living crisis' one of its key components, rent, has yet…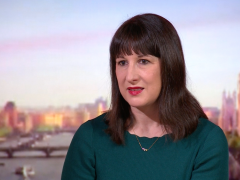 News
Rachel Reeves has warned that "people are worried sick about how they'll pay their bills and do their…