By Mark Ferguson / @markfergusonuk
Last week the possibility of the party changing the way in which we conduct our leadership elections was raised – and not for the first time.
There were similar reports over the Christmas period which looked like the leadership "flying some kites" over reform. At the time there was considerable anger within the party over the possibility of diluting the union link. However this time there seemed to be less of a reaction – perhaps because the last leadership contest is no longer so recent.
So far it seems that any proposals for changing the leadership election rules are at a very early stage, but we feel that it's important that you have your say on the best way forward for the party – so we'd like you to vote for your preferred method for electing a Labour leader.
Over at Next Left (and reproduced below) Sunder Katwala has highlighted five of the most likely options for you to choose from – including his personal views on the merits and flaws of each system. We've also included the option of voting for the current system.
1. Return leadership elections to MPs only
2. One member, one vote
3. An expanded electoral college, with a new section for the general public, or party supporters within it
4. Current electoral college – but open affiliate voting to all party supporters and/or general public
5. One supporter, one vote – effectively a "primary model".
6. Keep the current system (with MP, member and affiliate sections)
>> Which would you choose – vote now and have your say <<
Poll closes Friday 11th at noon.
—————
1. Return leadership elections to MPs only
This was the pre-1979 system. It is the private preference of a minority of MPs, but has little broader support in the party.
This would not be seen as democratically legitimate, and would be the route to minimise participation and turnout.
But the history matters, because the question of the importance or legitimacy of a special role for MPs does remain perhaps the central issue in reform of the leadership election. Perhaps the most important source of resistance to ditching an electoral college model is not (as is usually said to be the case) the role of the unions, but that almost any conceivable alternative to an electoral college would reduce the power of MPs, compared to the current system.
2. One member, one vote
Alan Johnson proposed this (several years ago) and returned to the issue after the 2010 vote. This is how the LibDems elect their leader. The Conservatives now have an OMOV vote – but only once MPs have selected the two candidates who members can choose between. But there are several barriers to Labour adopting a similar system.
– MPs may be most unhappy. They would go from having similar power to the entire membership, to having the same voting rights as any other member. (However, if they were still to control the nominations process, it could be argued that they retain very considerable power in that respect).
– The trade union link, which was part of the formation of the party, no longer has any part in leadership elections. There will be some for whom this would be a benefit of such a reform, but others would see this as a break with the party's history and ability to mobilise more people.
– Overall, participation in the leadership election would fall. The system does not help the party to reach out, except by trying to convert current affiliates and supporters to full members. (The evidence is that this would not be taken up by the majority). So this option is unlikely to win support in the Labour party. The politics don't work – because of combined Parliamentary and affiliate objections. The fall in participation – compared to both the current system and other alternatives – make it difficult to see great gains in moving to this system.
3. An expanded electoral college, with a new section for the general public, or party supporters within it
David Lammy proposed this in Fabian Review last summer: "We need to renew our trust in democracy itself. In the leadership election we should introduce a fourth electoral college: the public. One fourth of the votes, alongside members, MPs and Unions, should go to the people who will elect the next government of this country. We should not fear enfranchising them".
Though the idea of opening participation is attractive, I don't think this would work in practice as a model for doing this.
– This could surely exacerbate rather than resolves potential legitimacy questions, now raising the possibility of a leader who was not "the choice of the public" (or rather of the small proportion of people who took part), by now having four rather than three sections, increasing the chances of a 'split decision' between different sections.
– This doesn't deal with turnout issues. If 25% of the vote (similar to the party membership) were going to Labour supporting members of the public, this would surely require considerably larger numbers of people to participate in that section. (If, say, only 75,000 non-members took part it would be perverse to count their views as having similar weight to 175,000 full members). If only 10% of levy payers are taking part at present,
4. Current electoral college – but open affiliate voting to all party supporters and/or general public
There could be a general supporters register, and a period at the start of any contest, where any UK voter could take part on the basis of a statement saying that they support the party's aims. (Party members and MPs would be ineligible). Their votes would be counted within the current 'affiliated' section.
– This retains the role of both MPs and unions, while extending participation to anybody who wants to be involved.
– This creates an incentive to extend participation in the party, in that candidates or campaigns that can reach out to new people will increase support. An interesting feature is that it also challenges and incentivises current affiliates (unions and socialist societies) to maximise their own participation and engagement, if they want their voice to count. If lots of new supporters were to vote, then current affiliates might fear their voice being diluted. But it would not be dliuted if they were to mobilise the majority of their own members, who don't currently participate.
This system maximises participation, while retaining an incentive to party supporters to trade up to full membership. The argument that this dilutes the voice of affiliates seems to me weak, since it does so significantly only if they can not mobilise people to take part. This "everybody's invited" message could be seen as helping to address challenges to the legitimacy of the current structure – and the participation of tens of thousands of individual union members within it.
This seems to me a positive reform: If there was no consensus on a completely different system, I think this would be an improvement on the status quo.
It is often argued that opening up participation will discourage membership, though I have more often seen this argued from intuition rather than with much supporting evidence which might substantiate it. On the other side of the argument, there is some good evidence – including the polling of party members and supporters in the Fabian Facing Out pamphlet that hundreds of thousands of Labour identifiers and supporters who remain unlikely to become full party members would be keen to engage with the party through other routes.
5. One supporter, one vote – effectively a "primary model".
This would be a system which allowed all current levy-payers to vote (alongside party members), and invited all other voters (presumably who state they are party supporters) to similarly register to participate.
– Union members can continue to participate, and so can all other Labour supporters among the electorate. This system would have the potential to maximise participation and turnout on a "one supporter, one vote" model.
– MPs may be unhappy (they have less power than in the current system). They could continue to hold the nomination gateway, so the issue here is whether that gives the Parliamentary Party sufficient weight, or whether they would insist on maintaining an electoral college.
– The main legitimacy issue is whether any any levy payer and/or party supporter should have similar rights to a full party member: this is the central question about any "primary" model, at any level from candidate selection to the leadership.
Some form of "leadership primary model" strikes me as probably the most plausible alternative to an electoral college, and the form which any "one member, one vote" advocacy might naturally take.
More from LabourList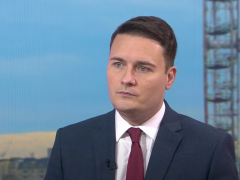 News
Wes Streeting has argued that patients are "paying the price" for the government's "failure" to train enough NHS…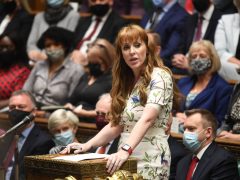 News
Angela Rayner has described the 'VIP lane' used for government procurement during the pandemic as a "scandal of…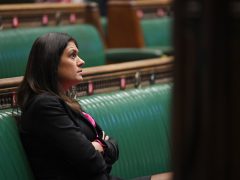 News
Lisa Nandy has slammed the government over reports that it plans to scrap mandatory housebuilding targets, arguing that…