Yesterday we brought you exclusive extracts from the new chapter of Peter Mandelson's "The Third Man". Today we're able to bring you more extracts, including Mandelson's thoughts on Ed Miliband and New Labour, and crucially – how to beat David Cameron.
On Ed and New Labour
[Ed] needs to reassert our progressive project for new times, and to set out a powerful alternative political vision to Cameron's – capable of rebuilding the electoral coalition that finally unravelled for us in May 2010. He will almost certainly not call this 'New Labour', if only because he will want to assert his own separate identity. But when he said New Labour was dead, even if that was just a useful flight of leadership-campaign rhetoric, he risked misunderstanding what our modernising project was about. It was never an immutable list of policies. Still less was it a vehicle to steal the party away from its members, as Neil's own flight of rhetoric would have it. It was about establishing Labour as a modern, economically competent, national party that would apply our values of care, fairness, social mobility and shared social responsibility in a way that resonated with the everyday concerns and aspirations of all of Britain. Ed's task is to redefine what that means for a new century, and in doing so to find a worthy successor to Tony Blair's version of New Labour while retaining its essence. He is certainly up to this. But if he fails, he will help Cameron undo all the work we did at the outset of New Labour – making us once again distrusted on the economy and taxation, pushing us back into the box marked 'tribalism', driving apart the progressive forces in politics and placing Labour once again on the wrong side of people's aspirations. p.xxxix
On how to beat Cameron…
Cameron's whole heritage and instincts are on the centre right, while New Labour was a creation of the centre left. That is a distinction that matters. It is why, not just for tribal political reasons but for national ones, I feel such a stake in Ed putting Labour back on the path to govern Britain again. Yet it would be a mistake simply to convince ourselves that Cameron does not now occupy the broad middle ground of politics, and that all we need to do is wait for the voters to realise this and vote us back in. (p.xxxii)
The paperback edition of Peter Mandelson's book, the Third Man: life at the heart of New Labour, is published by HarperPress on Monday.
More from LabourList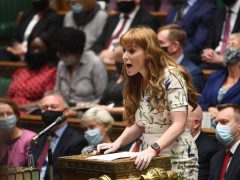 Comment
Today is Betty Boothroyd's funeral, and with both Rishi Sunak and Keir Starmer attending, Prime Minister's Questions was…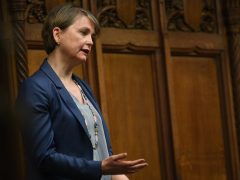 News
Yvette Cooper has declared that the government's announcement of plans to house asylum seekers in military sites as…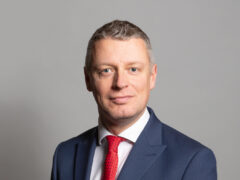 Comment
Labour is the party of housing. A decent, affordable home for all runs in our DNA. We know…