Technology is politically and socially ambiguous, but it is never neutral. Humans design the machines and the software which provides the interface to the machines. Television, for example, lends itself to broadcasting, where a relatively small group of people can transmit communications to a relatively large group of people. This has been used occasionally as an effective educational tool, more frequently for entertainment, and usually either consciously or subconsciously reflects the views of different elites, and established viewpoints.
With the internet revolution now well into its second stage, we can see that it is a technology which can open up more horizontal and parallel forms of communication. In particular, the potential of crowdsourcing remains tantalising for left-wing organisations. Before the European elections in 2009, the Party of European Socialists opened up its manifesto to registered users on its website, and new contributions were actively solicited, moderated and, most importantly, summarised. A similar, rather more subdued, and somewhat amateurish experiment was conducted by Labour, in the run-up to the 2010 election.
In the case of the PES, this resulted in a 'Shadow Manifesto' – a far more radical and innovative manifesto than the one which finally emerged, once the member parties of the PES had gathered together, and slashed out the most socialist or progressive aspects. Labour was especially active in sabotaging the results of the PES crowdsourced manifesto. In the light of this, the consultation before the last manifesto, which resulted in repeated demands for the re-nationalisation of Britain's railway network, never stood much of a chance against a Labour cabinet of the time, many of whom subscribed to an entrenched, elitist perspective on politics, despite occasionally populist posturing.
It's probably better not to try crowdsourcing with policy issues unless the results are going to be listened to, as it devalues the basis for future participation. It's noticeable that Obama's campaign, whilst expertly adapting Howard Dean's internet-savvy approach, used crowdsourcing in a partial way, in order to re-establish a couple of the core policy commitments, and develop priorities which reflected those of Obama's articulate, highly educated supporter base.
An unexplored aspect of these current tendencies is how to combine crowdsourcing with games. Simulations can offer degrees of probability and assess the responses of people to different complex problems. They can also offer the kind of feedback and reinforcement that computer games have traditionally provided. In other words, they can be fun.
It might mean that problems encountered by Labour governments in the past, who wrestled with difficult macro-economic problems and usually had some difficulty translating and explaining these, can be addressed by using techniques traditionally deployed by educational software. Yet it is more than education – it requires analysis and a structured approach to the results. It can be used in a way that distributed computing such as [email protected] or the Climate Change Projection program was used, to work out degrees of probability.
We're on the verge of something new here. Technology, if used, deployed and supported correctly, may be absolutely on the side of those who want to spread and deepen democracy. For example, consumer co-operatives can develop 'game-simulations' incorporating the factors which make their businesses so different to conventional retailers. Social and environmental goals can be included along with commercial and supplier factors to create a web-based 'fantasy co-op' environment. As long as this included the real-world, complex factoring, it could create a learning environment for both members and the managers of a retail co-op, as both would learn about the other. Eventually, decisions made in the online environment could be reflected in real-life. The same technology can – and should – be adapted to planning decisions.
The world is a complex place these days, and there are only so many hours in the day. Conducting policy through crowds offers accessibility for those with other commitments, those who are not politicians by trade or temperament and those, such as Ed Miliband, who have grown up with computer games.
But as the Co-op and Woodcraft Folk have always known, games should be taken seriously.
More from LabourList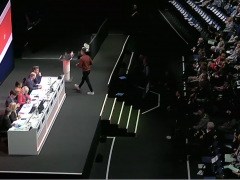 News
Labour passed a number of constitutional amendments, known as rule changes, at its party conference this year. We…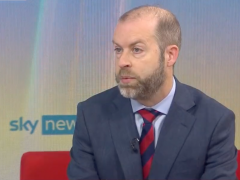 Video
Jonathan Reynolds has denounced the government's economic policy as "unsustainable, dangerous, reckless and a gamble with people's futures"…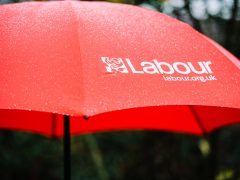 Daily email
YouGov published explosive findings last night. According to the pollster, Labour has a 33-point lead over the Conservatives – which…