By John Biggs AM
In all likelihood Boris Johnson's £13.6 billion budget will be approved at City Hall's final budget meeting on February 23rd. And while his options were limited by the government's decision to cut his funding for the police, fire service and economic development by £618 million (£200 for every household in London) this is not the full story.
As the mayor said last September, he spent his first two years at City Hall cutting 'further and faster' than any government department.
It is little wonder then that the combination of his "substantial" cuts and the government's withdrawal of almost two thirds of a billion from strategic London government has reduced the city's capacity to develop as it grows.
Long-term plans for London's future: the Thames gateway bridge, tram schemes and light rail extensions, which would have provided new transport links and brought economic life to previously struggling parts of London, have all been dropped.
There are already around 350,000 people waiting for a home they can afford in London and our population is still growing. Yet the mayor is only committed to building 12,500 units a year. He promised 16,600 in his manifesto.
And while he spends time and political capital campaigning for a tax cut for those, like him, who earn more than £150,000 a year (so coming away with an absolute minimum of over £8,000 a month after tax), the mayor has hit hard-pressed Londoners with record fare rises.
Projects like London's affordable childcare programme, which helped thousands of parents excluded from the workplace by the cost of childcare, into employment, have been scrapped.
While mounting the "Stalingrad-like defence" of London's budgets (a defence which saw police numbers cut, educational maintenance allowance scrapped and transport projects dropped) the mayor failed to fight for economic development, jobs and skills investment. As a result the government has catastrophically axed millions of funding at a time when public intervention in the economy is exactly what's needed.
The headline from his budget that the mayor has been keen to push is that he is "bucking the national trend" and increasing the number of officers on London's streets.
Behind the spin though, the truth is that numbers are going down. Following Ken Livingstone's outgoing budget as mayor there were over 33,238 officers last year. That number is forecast to fall to 31,800 in the year after the 2012 election – a cut of almost 1,500. Only Boris Johnson could spin this as an increase.
Of course the Tory mayor's choices are limited because of those made by his government. But he has still chosen to increase bus fares for all Londoners to pay for the scrapping of the established congestion charge in West London. He is still choosing to halve the number of the neighbourhood policing sergeants and do away with almost 900 community support officers. And he is storing up huge budgetary problems post-2012 – when, conveniently, the election will be out of the way.
There are choices a mayor can make whatever hand they are dealt by the government. Boris Johnson has made the wrong ones by failing to stand up for hard-pressed, hard-working Londoners and the economy they depend on.
There is a final matter, which both helps to explain the above and is in my mind more worrying than his individual decisions. This is that his attention is elsewhere.
Throughout the budget-making process, which should be his absolute priority, as Londoners servant, his attention has been elsewhere. He has popped up repeatedly, sniping at Cameron here, and Europe there, while assiduously tickling the Tory right-wing, who he hopes one day will make him their leader. There is nothing wrong with ambition. But the mayor of London is a serious job; not one for passengers or for those who quite clearly see it as beneath them.
More from LabourList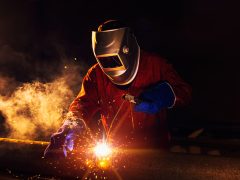 News
The UK government is failing to keep up with its European counterparts in efforts to decarbonise the steel…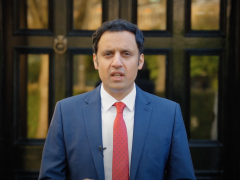 News
Anas Sarwar has called for emergency legislation to be put forward in the Scottish parliament in response to…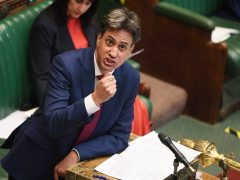 News
Ed Miliband has accused the Conservative leadership candidates of "infighting" and being "more focused on playing politics" than…