By Luke Pollard
Twelve months ago every Labour activist in the country was engaged in the general election campaign – in every constituency across the country Labour activists were banging on doors, making phone calls and delivering leaflets – it was a total campaign. Twelve months on and the coalition's first test at the ballot box will not be fought in every constituency nationwide – a few will lead the way.
A vanguard of parties in England and parties across Scotland and Wales will be flying the Labour flag on May 5th. Sure, there's a referendum on the same day if that floats your boat, but there aren't contested elections nationwide. That's no reason for not campaigning though.
For some people this will mean a well-earned year off from campaigning. For others it means campaigning for votes without the air support of a national push. But there is another group. Labour activists who will be campaigning on unfamiliar turf, the mobile campaigners supporting campaigns outside their local areas and helping Labour parties contesting elections to win more votes.
Plymouth Labour is like dozens of other parties across the country who will be fighting the coalition parties in close electoral races. We have a dedicated and growing local team doing superb work for the party and the city, but we could do so much more with some extra help. That's why I am writing this article to ask those Labour campaigners without elections on May 5th to lend a hand to Plymouth and parties across the UK who do have elections in six weeks time.
How can you help?
Here's my challenge – there are four ways to help Labour in the elections and they are all quite simple:
1. Make a phone call – the virtual phone bank features every constituency where there are elections. Plymouth Moor View and Plymouth Sutton and Devonport would appreciate every extra call but so too would other CLPs. It is remarkably easy to use and really does make a difference come polling day in getting out the vote.
2. Twin your party – the next time your party meets resolve to twin yourself to a Labour Party fighting an election on May 5th. Whether it is a party in Scotland or Wales or one in England like Plymouth, ask yourself how can you help? What can you do to help Labour activists just like yourself? Make their election your election.
3. Donate – the Tories didn't lose their financial advantage upon entering Downing Street. As a general rule Tory associations have more money than Constituency Labour Parties, and every penny you can donate – and in particular to local parties – goes a very long way.
4. Volunteer – Parties across the country need experienced volunteers to help deliver leaflets, bang on doors, make phone calls and set up committee rooms, check leaflet copy, mobilise volunteers and, of course, get out the vote. If you don't have elections on May 5th, can you take that day off and travel to somewhere that does? You really can make a difference.
Do you know the feeling when you open a letter during an election to find a cheque or a letter of support? What a boost it gives activists to know there are people out there willing them on. I know too what it means as a candidate to see new helpers you weren't expecting at canvass sessions helping you achieve more than you would have otherwise.
Phone banks and committee rooms in every major city in the country that twelve months ago were buzzing with activity may be idle this year, with volunteers stood down due to the absence of elections in their local area. The strength of the Labour movement is surely in helping the broader party in times of need. Whether it is Plymouth, Leicester South, Edinburgh or Cardiff let's make every election local and help.
Let's also send a message to the Tories, Lib Dems, SNP and BNP that Labour isn't taking this election off. We're not half-mobilising, we're active, focused and organised and where we don't have elections we will still be fighting, standing alongside those who are standing for election, supporting Labour candidates across the country.
I cannot speak for the contests outside my local party but the electoral fights in Plymouth are so close that a handful of extra volunteers on polling day may well make all the difference between Labour and the Tories winning – it really is that close. Let's activate every party in towns and cities where there are no elections and focus our collective energies into winning seats across the land. And let's also be clear that this is not some enthusiastic folly. Labour's recent by-election victory in Cornwall where Labour came from sixth to win shows where we focus and fight we can win.
Let's pull together and prove yet again that as a Labour movement we really can achieve more together than we can alone.
Luke Pollard was Labour's candidate in South West Devon at the 2010 General Election. He lives in Plymouth and volunteers with the Plymouth Labour Party.

More from LabourList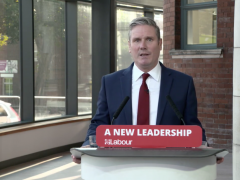 Daily email
New polling has found high levels of consensus among the British public on the economy. Clear majorities were…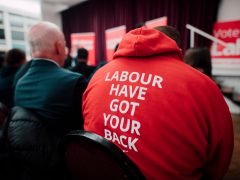 Comment
Values matter: what we and those around us hold dear is one of the biggest predictors of political…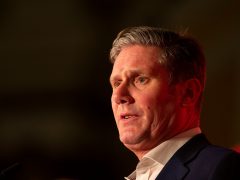 News
Keir Starmer will use his first conference speech since becoming leader to promise Britain that the party he…