By Ed Balls MP / @edballsmp
Families and businesses in Britain have paid a very heavy price for the irresponsible actions of banks around the world which caused the global financial crisis and plunged the whole world into recession.
While it was the irresponsible actions of banks which caused the crisis, it was also the fault of governments and central banks – including Britain's – who did not see the financial crisis coming and should have been tougher in regulating the banks. Every government in the world got that wrong – and that's why a fortnight ago I said sorry for the part I and the last Labour government played in that. When the City and the Tories called for lighter regulation, we should have ignored them and been tougher still.
The issue for the future is to ensure this cannot happen again and that's why George Osborne and the independent banking commission must not duck that challenge.
There are three tests I believe the commission and George Osborne need to pass – on stability and consumer protection, international agreement to protect jobs here in Britain and supporting long-term investment.
First, we need the right kind of structural reforms to our banking system to protect customers, avoid the kind of bank bailouts we've seen in recent years and ensure taxpayers don't take on the burden of the banks' high-risk activities. That means tough accountability and transparency and clear, workable and robust firewalls. The devil will be in the detail of the commission's final proposals but we must get this right.
And we need tough action to promote greater competition too, including making it easier for customers to move their main bank account. As few as three per cent of customers switch accounts each year, partly because it is so complicated. So I hope the commission will look at ways of making current accounts portable like mobile phone numbers in order to increase switching and so encourage competition.
Second, we need international agreement on reforms to ensure that we protect the hundreds of thousands of jobs dependent on financial services here in Britain. Real banking reform cannot be accomplished alone in the UK. If George Osborne fails to secure international consensus and we see those jobs move abroad, whilst we nevertheless fail to tackle the international weaknesses that caused the crisis, he will be letting Britain down.
Mr Osborne has already shown a lack of leadership on bank bonuses internationally. While he claimed he wanted tough European agreements on pay transparency, he failed to even put the issue on the agenda for his meetings with his European counterparts. So he must not duck the issue of fundamental international banking reform in the same way. He needs to start showing real leadership domestically and internationally.
Finally, we need a banking system that delivers for the long-term interests of the wider economy and supports investment by businesses large and small to drive growth and jobs. As Ed Miliband said at the British Chambers of Commerce this week we need to move from call centre banking to relationship banking and we need to ensure there is proper funding in place for businesses at every stage of their growth – from bank loans, to export finance, to equity. This was not an issue within the commission's remit, but it is one George Osborne needs to urgently address if we are to get sustainable long term growth.
The banking crisis in Britain and around the world was devastating for families, for businesses and for our economy. That's why, as I said to the BBC, the commission must have radical proposals and must not pull its punches. The government must implement them – in a sensitive way and with international agreement to secure jobs – but they must do the radical thing. That's the only way to ensure this can never happen to our economy again.
More from LabourList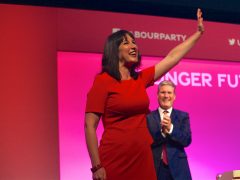 Comment
The Conservative leadership contest has shown the Tories' traditionally reckless and dishonest approach to the public finances. It…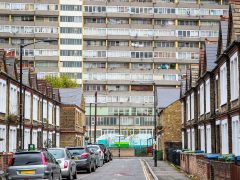 Comment
Whilst there has been much talk about the 'cost-of-living crisis' one of its key components, rent, has yet…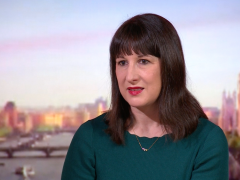 News
Rachel Reeves has warned that "people are worried sick about how they'll pay their bills and do their…