By Stephen Newton
Labour Yes kicked off the AV referendum debate by not just admitting that the alternative vote is likely to be even less proportional than First Past the Post, but with the claim that it was inherently biased towards Labour. This was Will Straw's unprincipled "no brainer case to campaign for AV". But now a poll by YouGov for Channel 4 News has cast serious doubt on the assumptions behind that claim and shows Labour losing out under AV, while the Tories have nothing to fear.
Such a turnaround should be no surprise to anybody who is aware that the Lib Dems are now part of a Tory-led coalition government. Here in Manchester Withington a Lib Dem MP was returned with considerable support from those who usually identify with Labour. Voters who were against the war and tuition fees, uncomfortable with ID cards and so on, voted Lib Dem hoping to get a moderated Labour government. They did not fear letting Tories in because we don't have any Tories here. They were reassured by their Lib Dem MP John Leech who in 2008 wrote; "At the last election [2005] Labour tried to con people in Withington, by saying that if they voted Lib Dem they would let the Tories back in. This wasn't true, and it won't be true at the next election [2010]." Leech has since hinted that he was one of the Lib Dem MPs who opposed the coalition, but this counts for nothing with the voters who feel he has betrayed them.
Prior to the coalition, it was commonly assumed that the Lib Dems were more sympathetic to Labour than the Tories; many went as far as to argue they were part of some great progressive alliance. Labour Yes campaigners still hold on to this myth, believing that Labour would get the lion's share of Lib Dem second preferences in an AV election. Perhaps that was true last year. This year we will see voters who gave the Lib Dems a chance in 2010 returning to Labour with burnt fingers. The Lib Dem voters who remain will be those who are comfortable with the coalition and inclined to give their second vote to the Tories. We may even see some Conservative voters move over to the Lib Dems because they like the idea of a moderated Tory government and no longer fear the Lib Dems letting Labour in.
That voters now understand the Tory-Lib Dem alliance was made clear in Oldham and Saddleworth, where the Lib Dem vote was held up by former Conservative voters trying to get Labour out.
Labour supporters must abandon the idea that AV is biased towards us. Instead, we should vote on principle. The alternative vote is great when electing one person to one post, but it is not right for a parliament of 600. An AV election is likely to produce a less proportionate result because it is essentially a method of compromising where no candidate has a majority support. That compromise might look fairer in one constituency, but when it is repeated across many constituencies the results are skewed. A less proportionate system cannot be a stepping stone to proportional representation; the idea that flooding the commons with Lib Dems will open the way to radical reform is a nonsense as they have demonstrated that they are not to be trusted.
If you believe in proportional representation you should join the No to AV Yes to PR campaign and vote no on 5 May.
More from LabourList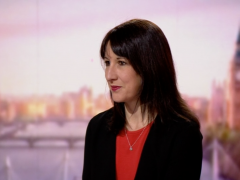 Video
Andrew Marr Show Rachel Reeves, the Shadow Chancellor of the Duchy of Lancaster who leads on Tory cronyism…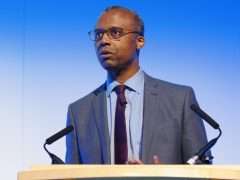 Comment
No matter your race, ethnicity or background, we all deserve fair treatment for the effort we put in.…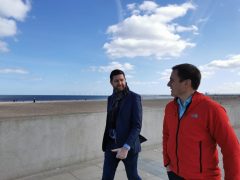 Comment
The elections coming up on May 6th are the biggest our country has seen outside a general election…